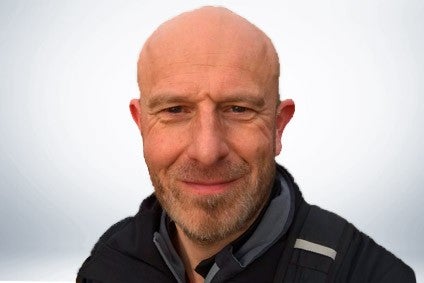 Interest in hemp is building, with the dairy-alternatives market at the vanguard – but a lot of work is needed to grow the use of the ingredient. David Shaw, the MD of UK company Braham & Murray, talks to Dean Best about why he believes in the health and environmental attributes of hemp – and how the owner of plant-based milk Good Hemp is looking to expand.
Among the range of alternatives for dairy, hemp may still be a relatively niche ingredient but David Shaw is a firm believer in its attributes.
"Frankly, the world is going to be a better place if more hemp is grown, sold and consumed. Environmentally, it's a great product. Health-wise, it's a great product," Shaw, the managing director at UK company Braham & Murray, the owner of the Good Hemp brand, says.
Shaw has been at the helm of Braham & Murray, which is also a supplier of hemp as an ingredient to food manufacturers, since the autumn of 2017, when he joined the Devon-based business after five years at UK gluten-free baker Genius Foods.
In the summer of 2018, UK private-equity firm Inverleith bought a majority stake in Braham & Murray from Henry Braham and Glynis Murray, the company's founders, who wanted to try and grow distribution domestically and overseas.
Around 70% of Braham & Murray's sales last year were "branded sales", Shaw says. Under the Good Hemp brand, the company markets hemp-seed oil and hemp-seed "hearts", designed for snacking and for use in baking.
How well do you really know your competitors?
Access the most comprehensive Company Profiles on the market, powered by GlobalData. Save hours of research. Gain competitive edge.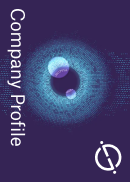 Company Profile – free sample
Thank you!
Your download email will arrive shortly
Not ready to buy yet? Download a free sample
We are confident about the unique quality of our Company Profiles. However, we want you to make the most beneficial decision for your business, so we offer a free sample that you can download by submitting the below form
By GlobalData
However, it is the alternatives to liquid milk for which Good Hemp is best known, the brand carving out and, so far maintaining, a foothold in the growing category of plant-based substitutes.
Driven by consumer interest in a 'flexitarian' diet, demand for plant-based milks is booming in a number of markets – but it's a crowded category. No longer the upstarts competing with soy, the likes of almond and oat are now well-established, with hemp having more recently emerged and therefore one of the smaller segments.
Good Hemp is one of only two or three hemp-based milks to have so far gained traction in Europe. In North America, the hemp-milk market is larger but, like Europe, it is a niche, with, again, only a few established brands.
Braham & Murray is present in the US from a business-to-business perspective, Shaw says, but the company "is not there from a brand point of view". Nonetheless, Shaw draws comparisons between the US market for hemp milk and that in the UK.
"The US is slightly further ahead of us, they're further ahead in terms of consumer acceptance. The consumer has got more and more used to hemp, there's been more and more money spent on educating people on hemp over the last few years in the US, and we're a bit behind that, but we're on that exact same journey," he tells just-food.
The education of consumers is vital to the growth of that niche, no matter the market. At face value, hemp appears to have a lot to offer to a consumer looking for alternatives to traditional dairy.
On its website, Good Hemp describes hemp milk as being "low in saturated fats" and "free from cholesterol". As for the environment, hemp's "sustainability credentials" are "enviable", Good Hemp claims, saying the ingredient "grows naturally without the use of herbicides or pesticides and with very little water".
However, Shaw believes hemp as an ingredient is "still pretty widely misunderstood". The backing of Inverleith has helped Braham & Murray build awareness of the attributes of hemp, using Good Hemp as its main vehicle to educate consumers but Shaw acknowledges there's more work to be done.
"The thing that Inverleith brought to the table, along with broadening the team within the business, and the founders is 'how the hell do we take that lack of understanding of what fundamentally looks like an absolutely fabulous product from an environmental point of view, from a health point of view – whether it be omegas, whether it be protein etc etc – how do we communicate that?'" Shaw says.
"That's the journey we've been on. We've sort of relaunched the positioning of the brand, relaunched our consumer target over the last year and a bit. We're on that journey but it's really misunderstood. When you read it on paper you think: 'My God. This should be in everyone's household.'"
Asked why hemp is misunderstood by consumers, Shaw offers two reasons – one historic and one modern. "Firstly, invariably hemp was never associated with foods in many consumers' minds for years, even though it's been used for thousands of years. Secondly, hemp wrongly has got associations with another part of the cannabis family and that's been a barrier," Shaw reflects. "We've got to help people understand that there is a material difference between the two. They're related in name only and that's about it."
Confusion among consumers between hemp, cannabidiol (better known as CBD, a non-psychoactive compound found in the leaves of the hemp – or cannabis sativa – plant) and the high-inducing marijuana is widely seen as a key reason why hemp is not yet a mainstream dairy-alternative ingredient.
In autumn 2019, Good Hemp launched a plant-based, CBD-infused milk in the UK, another market alongside the US where interest in the compound is growing. Wouldn't that add to the confusion among consumers?
"Fundamentally we believe in the benefits of CBD. We're also very aware that it's quite early in its scientific research and we had a concern that, for CBD and hemp to be represented in the right way, it was right for the most trusted and biggest brand in the UK to at least have a position and try and become the spokesperson, both for the trade and into the consumer on CBD," Shaw explains. "There are some wild statements being made about CBD that we would never advocate."
He also puts forward another reason why there may not be the same number of hemp milks on the market compared to, say, soy, oat or almond. "Making hemp milk is not easy," Shaw insists.
Asked to expand further, he adds that "lots of that is wrapped up in our IP. We take hemp seed, we take the shell off the hemp seed and then we put it through an aqueous extraction process. That's not the same as taking an oat syrup or something and adding water to it."
So can the niche of hemp milk – at present a key part of the Braham & Murray growth story – expand further?
Industry watchers concur CBD has hampered progress but argue therein lies the challenge – marketing. Dairy alternatives is a crowded category but it's a hot category. There are opportunities to be had.
Shaw says educating consumers interested in the health and sustainability attributes of food is key in trying to build the niche – and education going back to the ingredient. "We've got to get that hemp education right with that core group of consumers, those people that really understand the food, that care about animal welfare, care about the environment. We know the influence they have on the concentric circle consumer groups," he explains. "So it's really about that – and it's about trial with consumers, because I think hemp is such a universally acceptable and pleasant taste, if you get your execution right."
Activities used to educate consumers, such as sampling, have, of course, proven problematic to say the least in recent months. "That has been definitely more difficult. Our teams continue to speak to all the retailers," Shaw says. "I think if you look at things like Google Search indexes etc you will see the momentum behind hemp in terms of that interest is really begin to grow. If you look in whether it be a Whole Foods, a Planet Organic or those types of establishment, you will see that the volume of hemp products, the breadth of them now versus a year ago, is just widened considerably."
Setting out hemp milk's credentials, Shaw insists "not all plant-based milks are equal", adding: "I would argue, and all the statistics would back this up, from a pure health point of view hemp milk is full of good fats in a way that no other plant-based milks can claim at this stage. Not only is it full in good fats, it's naturally low in sugar in a way that other plant-based milks can't claim either.
"The move towards plant-based solutions – whether it be milks or anything else – is a really positive move for the environment. Plant-based milks are great. I just think hemp moves it on again from an environmental point of view and a health point of view on every level."
While hemp milk has created and held onto a position in the growing but competitive markets of the US and the UK, where else does Braham & Murray believe the niche has potential? Shaw points to recent the company's recent geographic expansion.
"In the last year, we've launched out into Australia and New Zealand. We've launched into Korea," Shaw says. In Europe, where Shaw hints at developments to come from the company ("we should bring you some news fairly shortly around Europe"), he adds: "I would say very much that the central and northern European markets are already aware of and utilising hemp, that utilisation is growing at pace and actually the incoming inquiries we've had in the last year or two have informed some of our European strategy.
"There's a huge vegan in community in Germany, as you know. Hemp's perfectly placed in that. In the Nordic countries they drink huge amounts of dairy. Some of our competitors are very strong and people are looking for an alternative to those competitors. You can see pockets of it everywhere, particularly around cosmopolitan cities, a bit like London."
Dairy giant Arla Foods has recently moved into plant-based alternatives to milk, with its Jörd range of three products, to be initially available in Denmark, Sweden and the UK, including a hemp variant. Shaw is sanguine about the prospect of competition.
"If I stand back and I am true to why I joined the business and why the team are here, it's about hemp. None of us have joined for corporate reasons," he says. "I would be being disingenuous if I said I would be fearful of other people coming into hemp. I think it's a good thing. The more the planet consumes hemp, the more that has grown, the better the planet would be environmentally and from a health perspective so ultimately I welcome it. Our job is just to make sure we're the leader amongst that."
The niche for hemp-based dairy alternatives is largely in alternatives to milk. There are, however, other products that have been launched, albeit not at the same kind of rate as for other ingredients such as almond or oat.
Braham & Murray's ingredient business sells to manufacturers offering products including cooking creams and ice cream. "Hemp cream is out there. Hemp yogurt is out there. You name it, there's beginning to be a hemp product in that area," Shaw says. "We may supply lots of the core materials for those and certainly we're interested in taking hemp much wider than areas we do at the moment. One of the things that attracted me to hemp is its versatility is fantastic."
There seems to be some agreement over the health and environmental credentials of hemp and, therefore, why, in theory, it should become a more widely-used ingredient and, pertinently for Braham & Murray, an established segment in the market for dairy alternatives. There is also agreement that there is still significant work to be done to drive this niche forward.
"Looking at the heat in the market in America, we know that's going to flood over here," Shaw says. "We've just got to make sure we're in the right place, we're doing the right things and, not just for our business, but frankly for the planet and population."