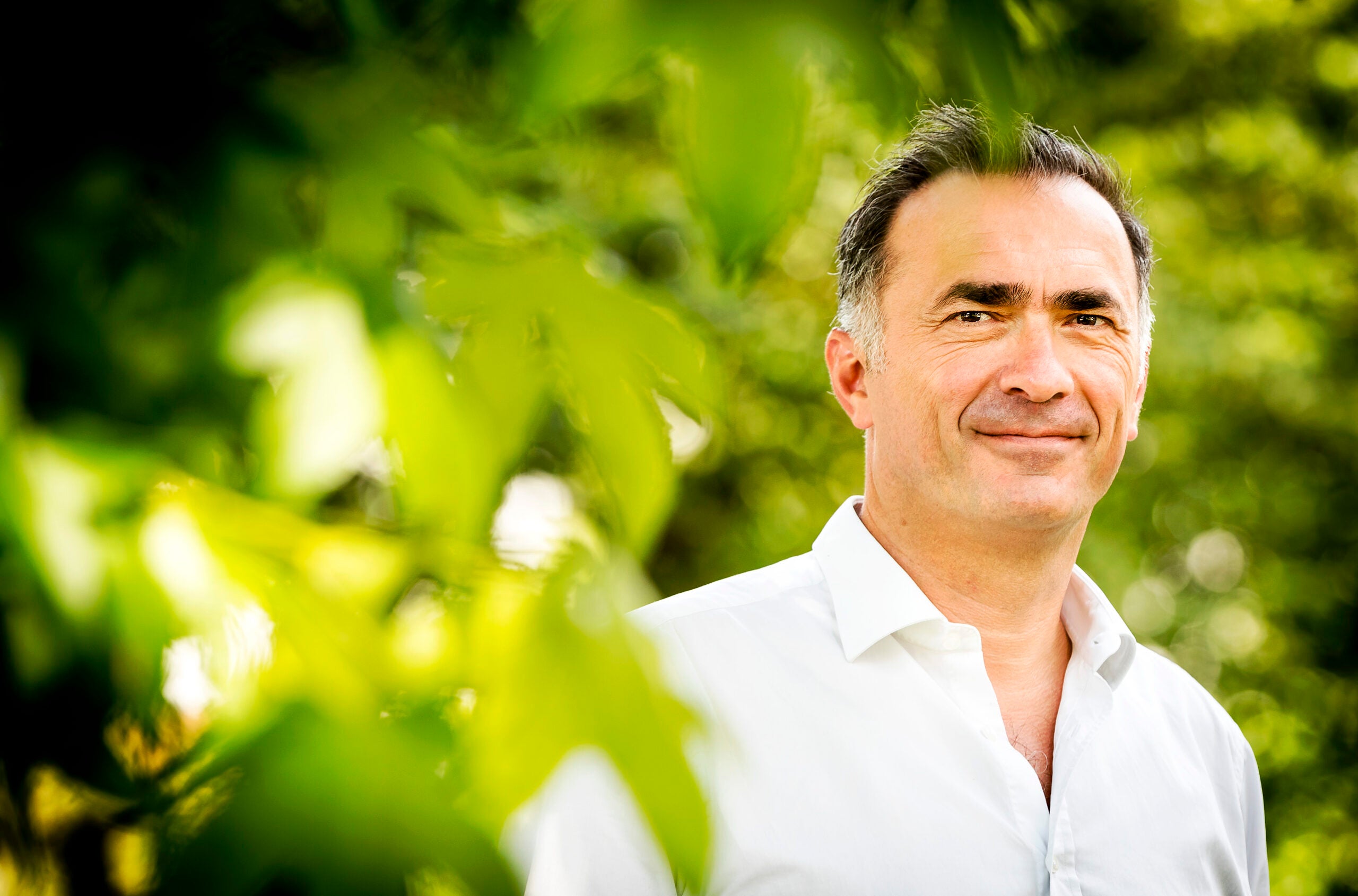 In April 2019, Netherlands-listed food group Wessanen went private after accepting an offer from private-equity firm PAI Partners and its largest shareholder, Charles Jobson.
Amid intense competition from rivals and price pressure from retailers, Wessanen had been going through a challenging period. The company, home to brands including Bjorg baby food, Whole Earth peanut butter and Clipper tea, had had two consecutive quarters of revenue declines, interrupting what had essentially been a consistent growth story.
The move to go private divided analysts, with some questioning how a takeover would change the fortunes of the company.
It's coming up to two years since Wessanen was delisted from the Euronext stock exchange. Christophe Barnouin was CEO at the time, having been promoted in 2013 from a role as MD of the company's French and Italian operations. He's still at the helm now and insists the takeover was the right move for the business, which has since been renamed Ecotone. The company, he argues, was in a market where the "competitive intensity" for the business was increasing. Larger companies were investing more in the then Wessanen's core areas.
"You name it. On organic tea, I had Pukka acquired by Unilever. On plant-based drinks, I had Alpro acquired by Danone. Et cetera. I had Mondelez on chocolate, coming my way in organic chocolate. I was not equipped for that," he tells Just Food via video call. "We tried and we lost share dramatically and I think the analysis we made with the board at the time was we needed a few years to adjust to the new market circumstances and then, maybe one day, we would see whether we'll come back or not to the stock exchange."
That adjustment included being able to invest more in areas such as marketing to try to support the company's stable of brands, which also includes Allos breakfast cereals, Bonneterre pasta and Abbot Kinney's plant-based yogurt.
"The stock exchange is not a goal in itself. My goal is to have a better business, with brands consumers prefer and a contribution to biodiversity at a good profit. That's what matters to me," Barnouin says.
"At the time that our environment changed. I had no financial means to really freely invest the way that I have been investing [since]. To give you an example, I think we have increased by nearly 50% the marketing money since we left [the stock exchange]. You don't get a return in a quarter, or even three quarters, so even with good trust and good judgment of the analysts, my model didn't stack up at the stock exchange. That was the main reason."
He adds another. "There is a pure financial one. I was a small company to be on the stock exchange. Normally you get to the capital market to access capital, not to get famous in your paper and get stabbed by the analysts every quarter," he quips. "The access to debt is much cheaper than access to equity. That's basically what drove the take-out."
Ecotone's recent growth
Since going private, alongside upping investment in marketing, the Ecotone CEO and his team have sought to focus resources, undertaking a review of the company's brand portfolio and "centring initiatives on the core brands only", Barnouin says. Ecotone is seeing a business growing, on a like-for-like basis, at 10-12% compared to two years ago, he adds. "The whole strategy when we relaunched Ecotone out of the stock-exchange market was really to take a deep breath, take some time, relaunch the business, work on the fundamentals, on the long term."
Like many of Ecotone's peers, the company benefited from the higher demand for food bought to eat home during 2020. The business does not disclose specific figures for turnover but Barnouin says the group "ended the year at more than EUR700m [in sales] (US$829.6m). That's like-for-like. That's good growth". And, in the first six months of 2021, Ecotone has seen sales increase year-on-year again.
"We are in absolute growth year-on-year in the first half," Barnouin says. "We have a few per cent growth compared to a year ago but, of course, nothing to be compared with the peak we had. On top of that, we had at the beginning of the year some customers, specifically in anticipation of Brexit, who had a slightly higher inventory policy, so we had a poor start of the year as a result – but trading is good and, more importantly, overall the business of Ecotone is made of stronger brands at the end of S1 [the first semester] this year than S1 a year ago in market share."
European focus for M&A
Ecotone has added to that stable of brands through M&A in recent months, buying two businesses in 2020. In July that year, the company snapped up soups and sauces maker Danival from Hain Celestial. Three months later, it acquired German organic soup firm Little Lunch.
Asked what characteristics a business would need to have to interest Ecotone, Barnouin says a target would "need to fit into our plant-based strategy" but he insists the types of products the company is looking for is broad.
"We are fully equipped on plant-based drinks. We are probably the number one organic, plant-based, drink player in Europe. On plant-based meals, which is our second category, it is very much segmented. You can talk about meat substitutes, you can talk about vegetable spreads like pâtés, you can have vegetarian soups, you can have grains and pulses that are substitutes for some meat. A meat substitute is not a fake steak all the time, you know?" Barnouin explains.
"So, when you map that market and you try to understand as a consumer, what a meat alternative is, you have different angles and that's exactly what we have been looking at. Competencies around that spot."
Ecotone "wouldn't acquire a business for turnover", Barnouin continues, pointing to how Abbot Kinney's – the Dutch dairy-alternative group the company acquired three years ago – "was basically a start-up of organic coconut yogurt and there were two guys in a garage that were doing a brilliant job".
He does, however, specify a target would "preferably" be in Ecotone's key markets of the Benelux, Germany, France and the UK. "Europe is the key area. We wouldn't go out of Europe, definitely. I have a preference not to acquire in France too much because a larger part of the business is in France. It will be very interesting to acquire a business in the UK, in Germany, because Germany is the first European organic market and we are slightly sub-scale there. It could be in south Europe as well, that could be the case.
Ecotone has, however, kept its powder dry so far in 2021. Should we expect any acquisitions this year? "We don't know. We don't know," he says. "The key task that we have is to improve what we have."
Being B Corp and an "entreprise à mission"
Environmental sustainability is a key plank of Ecotone's business and its strategy. In December 2019, just weeks after Wessanen was delisted from the stock exchange, the company announced it had secured B Corp certification. Put simply, a B Corp business takes into account stakeholders in general, rather than holding as pre-eminent the return to its shareholders.
In November last year, when the change of name from Wessanen to Ecotone was announced, the Lyon-based company said it had also become an "entreprise à mission". Introduced in 2019 by the French government, an "entreprise à mission" is defined as a company that has aligned societal and environmental goals with its purpose and set out those targets in its articles of association
Ecotone's "mission" is stated as "food for biodiversity". The company has laid down a series of "biodiversity commitments and targets". In May, Ecotone said it had, as part of the Science Based Targets Network Corporate Engagement Program, completed a preliminary study on five of its main commodities to better understand the impact on its supply chain and to strengthen its biodiversity strategy.
Barnouin is passionate about the importance of protecting the planet's biodiversity ("Two-thirds of insects have disappeared over the past 30 years, two-thirds. In Europe. Here. Not in Africa or in Asia") but to what extent does he believe Ecotone's mission could be a point of difference for its brands, as more consumers become more interested in the links between the food they eat and the impact on the environment?
"It's a good question. What we are doing here is absolutely try to have full consistency about what we say and what we do," he says. "We have changed our articles of association and say that, on top of returning some decent money to shareholders, our mission is to contribute to diversity protection around us. If it's about food for biodiversity, what is the exact contribution? Organic and vegetarian. It's very simple. It does give a competitive edge to my brands if the company's consistent, and vice versa.
"The key challenge is, now that we have said that, how we are faced in our brands and how we are behaving as a company. That's why we went into a B Corp assessment very early on. So far, it's a pain but we are happily testing ourselves against B Corp. We are testing that consistency because, in my world, my consumer, they want an honest, transparent answer when they have a bag of Clipper: if they pay an extra price, not only do they want a clean product, they want to understand who are the guys behind, who's the boss, what does he do for a living, what's the commitment of the company, how does the company treat its employees, you know? That's the consistency that we are looking throughout the chain."
Barnouin is not the only person to be chief executive of a France-based food company with a strong interest in sustainability. Emmanuel Faber, the now-former CEO of Danone, was at the vanguard of efforts among industry chief executives to promote changes to how food companies did business. After criticism of Danone's performance from prominent investors, including Bluebell Capital and Artisan Partners, Faber left the Activia and Alpro maker in March.
The shareholders insisted the moves Danone and Faber had made to make its products healthier and its business more sustainable were not factors in the flak they directed his way. However, the affair prompted debate among industry watchers about the extent to which listed companies can successfully pursue the policies Faber introduced at Danone – and the extent of investor interest in areas like environmental sustainability. Is it easier for a private company to make strides on those kinds of issues?
"I'm not sure, frankly, because I changed my articles of association while I was listed in the Netherlands. The moment I entered as a CEO, I took the route of sustainability and said I'm going to be a smaller company and I will both have performance and purpose," Barnouin insists.
"I never had a noise from the finance community. As long as you deliver your performance, on the contrary, the responsible finance community, it is happening more and more, so, whether it's private or public, I have the same challenges and the same investors. There is a change in the finance world. [They say] 'we have a need to invest in clean and new companies that have a positive impact.' They are refusing more and more to invest in negative [impact], so I don't think it's the problem."
He adds: "I had the same Artisan Partners at my shareholding when I was listed. These guys are very talented and they are long-term investors. They are not activists. That's not true. That's not correct."
Barnouin does agree Covid-19 has increased consumer interest in the links between food and the environment and believes the pandemic will have sparked long-lasting change in shoppers' buying behaviour, pointing to interest in organic food, a major part of Ecotone's business. "I've been monitoring penetration of the organic market for the past 15 years and I can see it coming in more and more people," he says.
The Ecotone CEO argues, however, companies and brands will need to do more to attract consumers that simply say they are organic. Asked how Ecotone will look to compete amid that growing interest from consumers, he replies: "You are obliged to sharpen your pencil. I'll give you an example. Clipper Tea was the first Fairtrade tea. Clipper Tea now has moved into, of course, the commitment to Fairtrade [and] it's now fully organic. It's at the forefront of sustainable packaging, with no more plastic in bags and bleach-free bags, by the way. That's the angle. You can move up the ladder as well.
"Bjorg is the champion in nutrition on top of being organic. Being organic doesn't mean anything [by itself] you know, because everyone is claiming that they are local and organic – OK, fine – but, then, after that, the fight starts. What are a brand's proposals over and above the fact that the ingredients are organic? Is it a better product? Does it have a better, true story on sustainability? This is our angle."