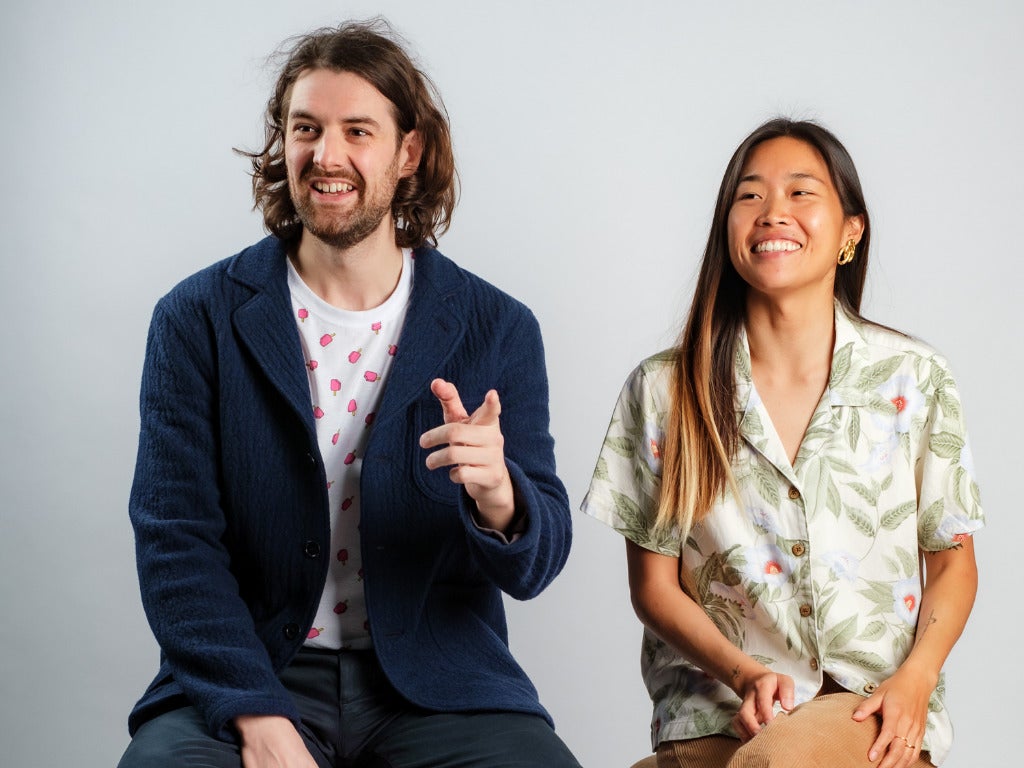 The chocolate industry has some big issues to deal with, including scandals surrounding the use of child labour in its supply chain, crops being vulnerable to climate change and increasing regulation around unhealthy, high-sugar products. Against this backdrop a cocoa-free, better-for-you, more sustainable alternative would seem to be manna from heaven. So why has it taken WNWN Food Labs (as in win-win), a start-up from the UK, to come up with the recipe for a "flavour-identical, cacao-free" alternative chocolate (which, it claims, "looks, smells, tastes, melts, snaps and bakes like the real thing") while the chocolate industry giants look on? Founders Ahrum Pak, its CEO, and Dr. Johnny Drain, its chief technology officer, explain.
Just Food: I suppose the obvious question is why the big boys of the chocolate industry haven't done this first?
Dr. Johnny Drain: I suppose the cheeky answer is that we are better and smarter than them. But the proper answer is that we talk to these people and they are aware of the problems in the cocoa supply chain but their answer is still more cocoa. Every time it comes back to the same thing. We take a very different approach. Why does everything always have to come back to one plant? If you look at their patents you can see they have had little attempts at doing this [cocoa-free chocolate] but, for them, cocoa is the golden egg. And the cocoa price being very low sees them keep on doing it. We wanted to be very radical and different.
Ahrum Pak: Going back to the big companies, we have spoken to a lot of them and they are very interested in what we are doing. They're very aware of the problems in the cocoa supply chain. They know there are more exposés to come around labour [issues] but they have sunken so much into chocolate.
JF: Do you think the big chocolate makers realise they could be approaching a tipping point with ethically-minded consumers? For example, you say WNWN Food Labs' products produce 80% fewer carbon emissions than conventional chocolates?
JD: In terms of farmers in west Africa, it has gone well beyond that but there is not that awareness yet amongst consumers. One thing we try to do is to use this platform to talk to journalists. Part of our mission is around education.
JF: Could it be the large chocolate manufacturers are not convinced consumers will like the taste of cocoa-free alternatives in meaningful enough numbers?
AP: We have proved that wrong. People who try our chocolate say it is reminiscent of what they ate when they were kids. The flavour is now on point.
JF: And then there's the better-for-you aspect for them to consider. WNWN Food Labs' formula is vegan, caffeine-free, gluten-free, palm oil-free, lower in sugar than comparable products and even safe for dogs.
JD: [Mondelez International-owned] Cadbury Dairy Milk is 54% sugar [actually 58.8%] and they are looking at that. And the supply chain is short of good-quality cocoa beans. So, they [chocolate manufacturers] remain very interested in this idea.
JF: While you've got first-mover advantage, you're very open about your process – employing a proprietary fermentation process to transform widely available plant-based ingredients like cereals and legumes to create cocoa-free chocolate. I'm assuming it is heavily patent-protected.
JD: We have IP and protection which is very important and is also important to investors. We realised the importance of this early on.
JF: How did you both end up doing this?
JD: I studied chemistry but I didn't want to be an academic. I worked for fine-dining restaurants and food companies, working on the food development side. Science, chemistry and biology, underpins a lot of this stuff if you think of things like vinegar, wine and bread. I started to think about the flavour profile of chocolate but not from cocoa beans.
AP: My background is I worked in management consulting and investment banking. Everyone now is talking about food tech because we have a lot of problems to solve. I first got in touch with Johnny about two years ago and we hit it off.
JF: You were of a like mind in what you wanted to achieve?
AP: Yes and WNWN is creating a win-win situation for food producers, consumers, and the environment.
JF: How difficult was it to get the formula right?
JD: We are perfectionists so it will never be right. We have just passed recipe number 500. But fundamentally we have an approach which is different to other food-tech companies. Ours is a holistic approach around full ingredients. We didn't want a drop of this and a drop of that. We are inspired by nature. We started with different plant-based ingredients and developed an understanding of ingredients such as legumes and also the fermentation process. Barley and carob are two of our hero ingredients. We are working with ingredients that are sustainable and inexpensive as we want to be competitive on price.
AP: The product launches last year were between investment rounds. Our investors have always been on board. We were the first company to launch cocoa-free chocolate into the market last year. This played a key role in generating the latest funding. It [the D2C trial] sold out within 24 hours.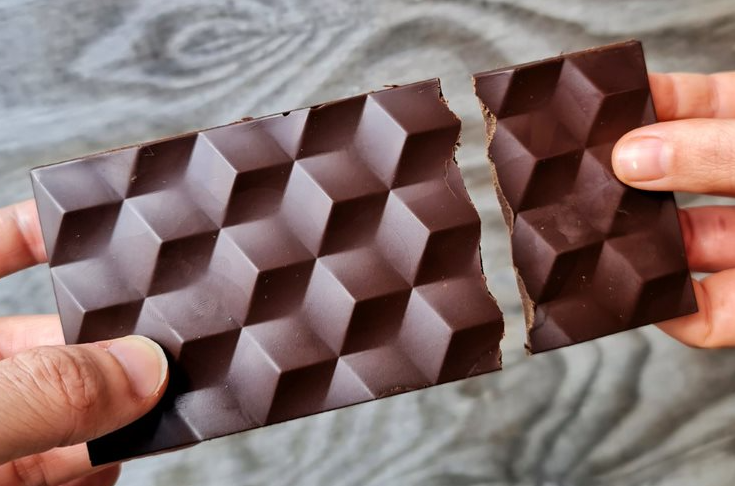 JF: Paulig, the Finland-based food-and-beverage group, also took part in the recent funding round, which you said was a validation of your science. Paulig also said it liked that you were "using efficient production methods with no regulatory hurdles" and also that it wanted to be part of the" transition of the food system". How important is it to have food manufacturers, as opposed to food-tech investors, involved in what you do?
AP: Change from within is very important. Partnering with like-minded conglomerate partners brings change even faster.
JD: Most consumers don't understand how big and powerful the chocolate industry is. To have any impact we have to get the big players on board through strategic partnerships. If we refuse to do that we will end up as a mom and pop chocolate shop.
JF: Those D2C trials involved dark choc thins and your Waim bar, a take on the Daim bar. You are now targeting a retail launch this year I understand. Will the funding be used for this purpose?
AP: Yes. It will go towards scaling up and hiring key teams in operations, production and sales and marketing. This investment is also very timely given the new European ban on cocoa linked to deforestation, as WNWN can reduce the cocoa supply chain's strain on the planet and on cocoa farmers entrenched in poverty.
JF: Will you also be involved in the wholesale market?
AP: Yes. We also supply ingredients. The majority of chocolate is sold to other companies. In terms of how much impact we have, the brand will have an impact but so will the industry buying ingredients.
JF: And you mentioned an opportunity in the pet-food area?
JD: We have had quite a lot of interest in that from a couple of pet-food companies. Chocolate has an ingredient [theobromine] that makes pooches ill and can even kill them. Our product doesn't contain that ingredient and there's a huge market for treats to share with your dogs.
JF: What does your set-up in London look like at the moment?
JD: We have production space, R&D space and an office. We have grown pretty quickly – there are 13 of us at the moment. We will soon outgrow the space. We have designs on global expansion. The EU would be next and then North America. And the huge growth in confectionery now is in Asia.
JF: Will you be outsourcing your manufacturing?
JD: We are keeping our options open on that.
JF: Any plans to move beyond the chocolate category?
JD: Chocolate is not the only product with problems [in the supply chain]. There's coffee, tea and vanilla. WNWN is an ingredients company and we can look at other things.