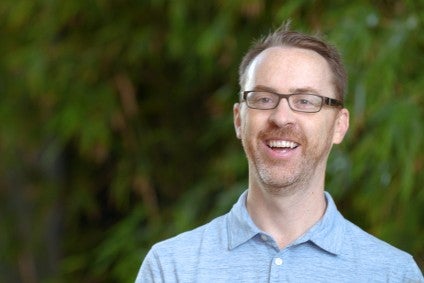 After gaining experience in Europe, PepsiCo is bringing its Nutrition Greenhouse accelerator programme back to North America, a market where those kinds of schemes are prevalent as entrepreneurs look to gain an edge in a rapidly-evolving packaged-food sector.
In Europe, the Nutrition Greenhouse is in its second year, with the Lay's and Pepsi owner working with companies across the food and drinks sectors and the US giant having seen the winner of the first class – UK plant-based supplier Erbology – make moves to enter the US market.
Daniel Grubbs is a US-based PepsiCo executive who worked on the launch of the Nutrition Greenhouse in Europe and now also on the move to set up the scheme in North America – and he says the company had planned from the outset to kick off the programme first on the other side of the Atlantic.
"There was already a lot of other accelerator programmes already established within the North American market and so we definitely wanted to cut our teeth at this within the European market first," Grubbs tells just-food. "We saw it as the ecosystem there – of entrepreneurs and early-stage founders – really needed it."
In North America, PepsiCo has already worked with other independent programmes, such as MassChallenge – a global scheme headquartered in Boston – and Chicago-based The Hatchery, which has attracted investment from Kellogg and Conagra Brands.
The way PepsiCo has set up its own Nutrition Greenhouse in North America is similar to how it launched the scheme in Europe. The company is selecting ten early-stage companies, based in the US or Canada, all with products in the market and generating between US$250,000 and $5m in sales. Each is guaranteed an initial $20,000 in grant funding and will join a six-month programme on which they will work PepsiCo executives in the areas including sales, marketing, R&D and supply chain. At the end of the programme, a single company will be given an extra $100,000 to put towards its future. Interested companies have until 12 October to apply.
What has PepsiCo learnt from its experience in Europe? Grubbs suggests two areas – the types of its own executives PepsiCo will look to put forward to the programme and how the company works with the inductees after the scheme ends.
"It's one of those things where we continue to think through and look deeper across our enterprise to find the right folks who provide a different spectrum of expertise," Grubbs says. "It's not just the sales and marketers, right? It's folks from product development, R&D and supply chain and a lot of other functions who have a lot to offer it to these companies.
"The companies come in at a certain stage of their business trajectory and we really want to make sure they benefit during the programme but, just as much if not more, benefit post-programme, that they are really ready to take off and continue to hone and refine – and define even in some cases – their business model and their focus and how they're going to accelerate. We very much still stay in connection and communication with the company post the programme, whether it's the direct mentors or the PepsiCo Ventures Group, different aspects of the company. Sometimes that leads to something much more direct but, in other cases, it might be just much more indirect, informal."
Grubbs is the managing director of the PepsiCo Ventures Group, which is a global unit that looks to place minority investments in companies. Some of PepsiCo's peers, including General Mills with 301 Inc and Kellogg via Eighteen94, have announced a series of investments, predominantly in fledgling companies in the US.
PepsiCo has been less public with the investments it has made. Grubbs is coy about the status of any investments, though he says there are some live in the market and points to US probiotic and kombucha drinks producer KeVita – which PepsiCo acquired outright in 2016 – as an example of a business in which the group first invested with a minority stake. "We've been active in that regard and others," Grubbs says.
"Innovation comes from many places and it's not just big strategics who are going to be able to define, cultivate and capture it"
The US behemoth's Ventures Group has been involved with the Nutrition Greenhouse programme "from the outset", Grubbs explains. "Nutrition Greenhouse is a chance for … the Ventures Group to start building relationships with early-stage founders and entrepreneurs who might be earlier on in the life cycle. It's a chance for us to be with them at the ground up and start establishing and building relationships at that point, too."
Another part of PepsiCo's own ecosystem with a link to the Nutrition Greenhouse is The Hive, a unit in North America that works to try and grow the company's own nascent brands (similar to yet another unit, based in the UK, called Future Brands).
"[The Hive] focuses on developing early-stage breakthrough ideas and working to scale those opportunities in ways that might leverage the current PepsiCo network and system but also, in some cases, find ways to build and scale those outside," Grubbs says. "It's all internal, 100%-owned PepsiCo brands. Naturally, there's a collaboration and connection there where some of the folks from The Hive may be a part of the Nutrition Greenhouse mentorship aspect, in terms of partnering externally with the companies."
The development of these units is an indication a company the size of PepsiCo is not resting on its laurels, even if, when looking at the snacks parts of its business, it has been enjoying better growth rates than some of its similar-sized peers in recent years.
In less than four weeks, executives within PepsiCo will be sitting down and choosing from the North American upstarts interested in joining that region's Nutrition Greenhouse.
Grubbs explains why PepsiCo is interested in working with companies that already have brands in the market and have demonstrated they can sell.
"That's the stage where they've put a product into the market but they're still working through their acceleration plans and there's still a basis of need to continue to refine and define what the future of that business would be," he says. "Where we think we can provide the most support is when the product and companies are past that peer-to-peer incubation stage but are definitely still in that seed stage and still in some cases defining the model or are looking to refine the model but have some uniqueness."
Looking at the two classes of inductees for the European Nutrition Greenhouse, there were more food companies selected than beverage suppliers. Grubbs says the North America iteration is "open to a food, a beverage, a snack, a meal – it's kind of across the spectrum" and lists some of the attributes that could appeal.
"I would say from a product and brand perspective, it's a real focus on the nutrient profile, products that are more natural and organic, clean label. That there's in some cases a focus on the performance and how the products help consumers perform at different stages of the day or different sets of needs," he says.
Grubbs does, however, believe the North America programme will see more entrants from the drinks sector. "I expect to see a little bit more on the beverage side, maybe just from an index or ratio proportion. I think that's more related to the market, differences between North America and Europe. The North America beverage side is more developed in that regard compared to general food, whether it's because of the go-to-market systems, but also the retail dynamics and then some other considerations," he says.
"Products that are trying to deliver on satiety and protein and fibre, products that are generally about more nourishment and that are trying to support lower-sugar sourcing but still delivering on taste. Or higher degrees in functionality – functionality of immunity, digestive, brain, relaxation. A lot of those aspects where there's actually a real efficacy and a real sensorial set of benefits as well, whether those are ambient, those are carbonated, we're open from that respect as well."
Like in Europe, the terms and conditions of the North America programme gives PepsiCo the option of sitting down and having talks with the winner over the company possibly formally investing in the business (although the company has been coy about whether it did end up doing so in Erbology).
However, away from that, Grubbs underlines why he believes initiatives like the Nutrition Greenhouse are important to a company the size of PepsiCo.
"[It's] very important. It's a central point to this idea that innovation comes from many places and that it's not just big strategics who are going to be able to define and cultivate and capture all that innovation. It comes from many pockets and places," Grubbs says. "Central to how we continue to see long-term success and growth is that we will continue to innovate internally, incubate internally with The Hive and Future Brands but we also realise there's a lot of great ideas that happen externally because the ecosystem is so vibrant. We also need to collaborate. That's a central part of our strategy.
"It's to help us make sure that we're understanding and seeing the wide variety of trends and innovation – how [the concept of] food is medicine continues to evolve in some respects; how food and beverages are connecting and relating to consumers from a lifestyle perspective and how that's been communicated, crafted and positioned – and how that supports our understanding either for internal innovation on our current brands or future brands and also how we help assess and understand what companies may be in particular best suited for a closer partnership and closer engagement down the road.
"For us to continue to have success in the long term as a company, we've got to be a part of this sort of ecosystem and this is a chance for us to do that and be closer."