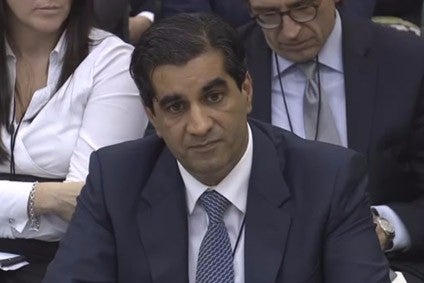 Poultry processor 2 Sisters Food Group is once again in the spotlight after a report emerged that UK supermarket Tesco issued a "red" warning over a possible breach of food regulations at a second of the company's plants, this time in Scotland.
Leaked documents apparently showed Tesco's audit team gave the warning over the Coupar Angus factory after uncovering "major" issues of non-compliance in "five different areas", ITV News reported yesterday (19 December).
Tesco, along with other UK supermarkets, launched their own inspections at a 2 Sisters' plant in West Bromwich in the West Midlands after a joint undercover investigation by The Guardian newspaper and ITV – the findings of which were released in September – revealed poor hygiene standards and tampering with slaughter date labels. 2 Sisters temporarily closed the plant while it looked into the allegations after retailers had suspended deliveries from the country's biggest chicken supplier.
The UK Food Standards Agency also embarked on its own enquiry, which led to the company's owner, Ranjit Singh Boparan, appearing before a UK parliamentary committee hearing in October when he admitted mistakes had been made at the so-called D plant in West Bromwich.
2 Sisters issued a statement in response to the report, saying: "We view these allegations extremely seriously.
"However, ITV and The Guardian are referring to standard inspection audits and appear to be trying to damage the reputation of our factories and potentially the livelihoods of 23,000 colleagues by misrepresenting them. There is and never was any risk to food safety at Coupar Angus. This is using old news to highlight issues which were resolved with our customer two months ago."
Meanwhile, 2 Sisters said in a separate announcement yesterday that it will share all the findings from its own audit reports, which the firm plans to conduct following the investigations at West Bromwich, along with those of its customers and regulators.
"The recent select committee raised a concern at the lack of joined up intelligence and knowledge sharing across the food industry amongst manufacturers, regulators and retailers," the company said in a statement. "After reviewing the processes of our customers and our internal practices we have decided to start this process and share all the audit and inspection outcomes from our customers, standard owners and regulatory bodies."
Back at Coupar Angus, Tesco said its audit raised concerns about "traceability" among the five areas flagged. During a two-day inspection at the plant, the supermarket identified several occasions where that process appeared to have failed.
Also, the findings showed Tesco could not identify what happened to 250 crates of chicken that had been returned by a customer and earmarked for disposal – the original probe by ITV and The Guardian also alleged fresh birds returned from supermarkets were repackaged and shipped out.
The retailer's inspectors also found crates of meat at the plant with double labels, some with old labels and others with no labels at all.