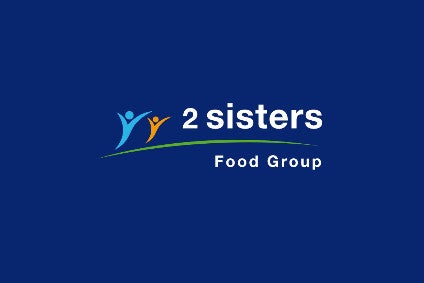 Under-scrutiny UK poultry processor 2 Sisters Food Group said it plans to publish all data on audits and inspections at the company's manufacturing plants as a means to boost transparency.
The move follows the findings of a UK parliamentary enquiry in October over poor hygiene standards at a 2 Sisters' chicken factory at West Bromwich in the Midlands following a joint investigation by The Guardian newspaper and ITV News, the results of which were published in September.
Owner Ranjit Singh Boparan appeared before that committee to explain the allegations from the probe, which revealed workers tampered with the slaughter date labels on fresh chickens in a breach of food safety regulations.
Following the company's own inspections, and those of the UK's Food Standards Agency and major supermarkets, the West Bromwich plant reopened on 6 November after being closed temporarily, with Boparan pledging to instal closed-circuit television and improve monitoring.
In a statement yesterday (19 December), 2 Sisters said: "The recent select committee raised a concern at the lack of joined up intelligence and knowledge sharing across the food industry amongst manufacturers, regulators and retailers.
"After reviewing the processes of our customers and our internal practices we have decided to start this process and share all the audit and inspection outcomes from our customers, standard owners and regulatory bodies.
"We will be the first in the industry to do this and we hope this bold step will allow us to work with regulators, standard owners and customers to develop a system for all to use."
However, 2 Sisters found itself in the spotlight once again after ITV reported UK supermarket Tesco issued a "red" warning over a possible breach of food regulations at a second plant, this time in Scotland.
Leaked documents apparently showed Tesco's audit team gave the warning over the Coupar Angus factory after uncovering "major" issues of non-compliance in "five different areas", ITV said yesterday.
2 Sisters said in yesterday's statement that it conducted 150 audits and inspections at all of its chicken processing sites from the 1 July to the end of November – 114 were unannounced, while 107 took place afterThe Guardian/ITV report.
While those findings revealed "a number of areas where improvement is needed", there was no evidence of "food safety issues", the company said.
Of the 150 inspections conducted across all 2 Sisters' sites, there were 62 instances raised where systems or processes require improvement, and 475 cases where systems or processes "could" be improved. Of those two case categories, three and 23 are still open, respectively.