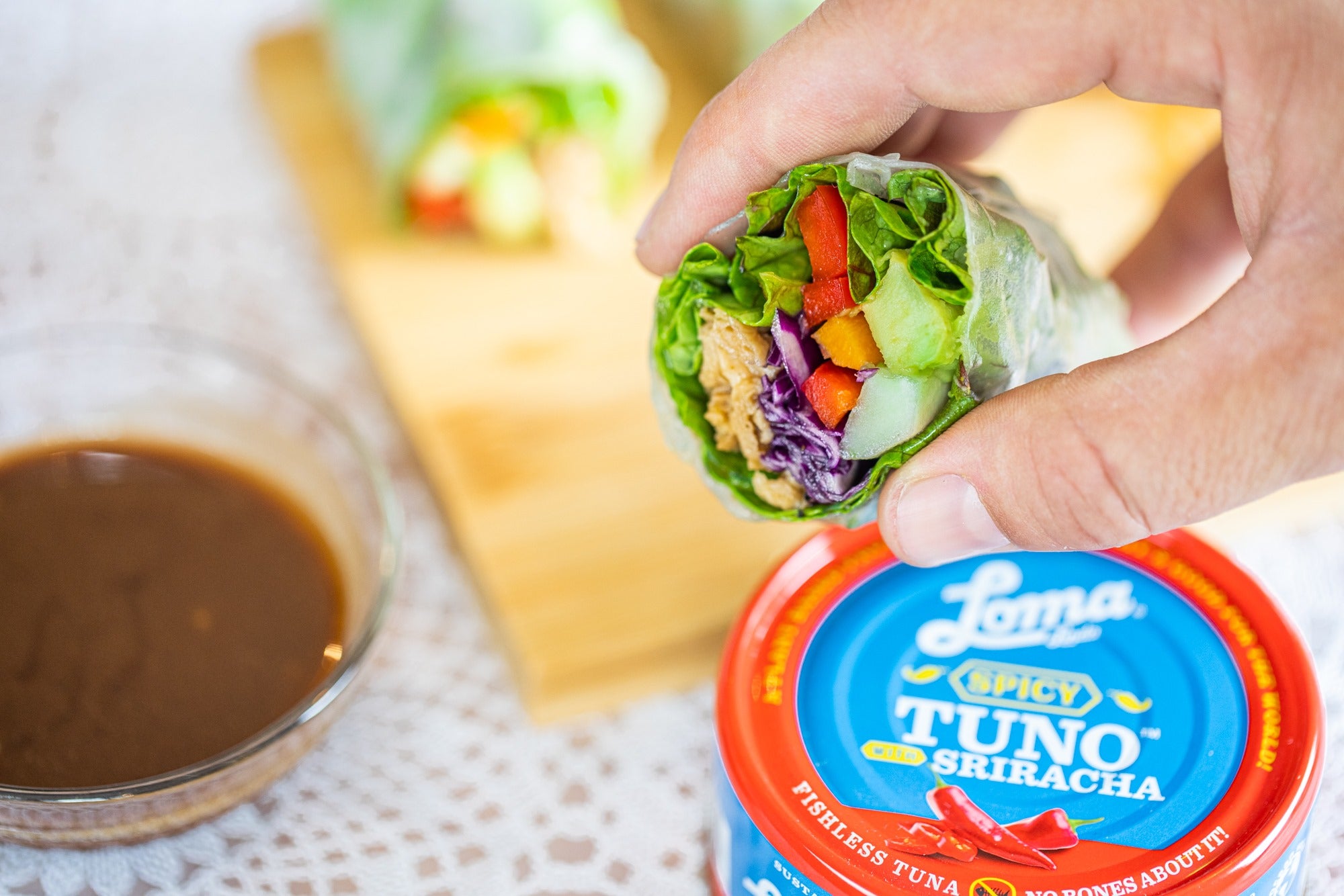 Canadian plant-based firm Above Food has entered into a "partnership" agreement with US group Atlantic Natural Foods, the owner of the Tuno alternative-seafood label.
Above Food said in a statement it has "entered into a binding transaction agreement" with Atlantic Natural Foods in a deal approved by the boards of both companies. The transaction is expected to close in the first quarter of next year with no other financial details disclosed.
Atlantic Natural Foods is owned by US investment group AFT Holdings. Douglas Hines, the CEO of AFT Holdings, said the business "retains majority interest and fiduciary oversight" of Atlantic Natural Foods "at this time through its All About Healthy Foods Holdings group".
He told Just Food: "We do plan on rapid collaboration on business development as we create specific supply chain efficiencies." Hines added the terms and conditions remain confidential.
Above Food, which supplies plant-based meat, dairy and baby-food products, said: "The partnership is designed to address the most critical issues in the plant-based market today by using Above Food's seed-to-fork platform to sustainably produce affordable, densely nutritious foods that taste good utilising Atlantic's sophisticated, scaled global production facilities in North Carolina, USA and Thailand."
The Canadian firm was founded by Lionel Kambeitz, Donato Sferra, Tyler West and Martin Williams and supplies the local and US markets. During the summer, the company made two acquisitions in Canada – Saskatoon-based Only Oats and dairy-alternative business Culcherd in Ontario.
Early this year, Above Food also secured an undisclosed investment from the listed fund Eat Beyond Global Holdings, which finances businesses offering alternatives to meat, seafood, dairy and eggs.
Williams, who is also the president of the Above Food Brands subsidiary, said in the statement: "Atlantic's commitment to sustainability, nutrition, accessibility and social responsibility are all values that deeply resonate with our team. We identified significant synergies between our two companies, and the decision to join forces was an easy one."
Nashville-based Atlantic Natural Foods produces the Loma Linda alternative brand of meals and Tuno plant-based tuna. It also owns the Neat brand of egg replacements and plant-protein mix products such as meat-free mince. The company's assortment is sold into retail in Canada and exported to 30 countries.
Hines said: "Feeding the global population sustainably with high quality, nutritious, plant-based foods is how we will drive true change to address healthier foods with a healthy planet.
"Above Food's seed-to-fork approach in plant-based foods is something we were independently building towards, as we believe owning the entire value chain is the only way to drive the scale of change necessary in the food system and create a true long-term business model."