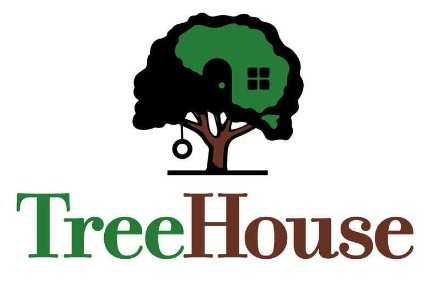 An activist investor has emerged pressing for an improvement in TreeHouse Foods' share price, which New York-based hedge fund Jana Partners says is undervalued, and is calling for new options including a possible sale of the largest private-label supplier in the US.
In a filing with the US Securities and Exchange Commission, Jana revealed it has taken a 7.3% stake in TreeHouse Foods, which also manufactures branded products for the retail and foodservice channels. But the hedge fund noted it has no intention of taking a controlling stake in the Illinois-based business, nor does it intend to join with another party in such an endeavour.
"The reporting persons acquired the shares because they believe the shares are undervalued and represent an attractive investment opportunity with the issuer nearly three years into a comprehensive turnaround," the hedge fund said in the filing.
"Jana has had, and intends to continue to have, constructive discussions with the issuer's board of directors and management regarding avenues to resolve the issuer's undervaluation and total stockholder return, including evaluating a sale of the issuer, operations, capital allocation, corporate governance and compensation practices.
"The reporting persons expect to have additional discussions with the issuer's management and board, stockholders and other interested parties relating to such matters."
Under president and chief executive Steve Oakland, TreeHouse, which has a diverse portfolio spread across snacks, sauces and dressings, cereals, pasta and beverages. has just seen its three-year 2020 strategy come to an end. It was designed to reduce the number of SKUs and improve profit margins.
The strategy has resulted in asset disposals but at the same time acquisitions too, including the recent deal for Ebro Foods' branded pasta operations in the US, which was conducted via the Spanish firm's subsidiary Riviana Foods.
And last year, the CEO unveiled a new set up within the company focused on two divisions instead of three: snacking and beverages, and meal preparation.
Pressure has emerged despite a 17% gain in TreeHouse's share price on the New York Stock Exchange this year. The stock closed at US$50.69 yesterday (10 February). However, the shares traded at $81.20 five years ago.
TreeHouse responded to Jana's filing in a statement: "TreeHouse has held multiple discussions with Jana in the spirit of maintaining constructive dialogue. During those conversations, Jana expressed strong support for the actions TreeHouse has taken to drive growth and profitability and enhance stockholder value. In particular, Jana has highlighted our strong position as a leader in private label, our progress in driving improved operating performance and cash flow, and the value creation opportunity that our acquisition of Riviana represents," it said.
Jana has also put forward three nominees to sit on the TreeHouse board: Meredith Adler, Charles Myers and John Gainor. "Jana believes that the nominees possess the necessary expertise and experience to help the board evaluate and address opportunities for stockholder value creation," it said.
Adler is a corporate director at Jana and was previously a managing director at Barclays Investment Bank, while Gainor is also a director at the hedge fund, having served as president and CEO of International Dairy Queen, a US restaurant chain. Myers is an investor in public and private companies who has also worked as a portfolio manager at Fidelity Management & Research Company in Massachusetts.
TreeHouse commented: "TreeHouse is open to constructive input from all stockholders. The board's Nominating and Corporate Governance Committee will review Jana's nominees in accordance with its process.
"The TreeHouse board currently consists of 12 highly-qualified directors, ten of whom are independent and all of whom are established industry leaders with deep expertise and experience that aligns with the company's long-term strategy.
"Six of the current ten independent directors joined the board in the past three years, including two directors who have joined within the last 12 months. TreeHouse remains committed to maintaining a board with diverse perspectives and backgrounds to provide independent oversight and enhance value for all stockholders."