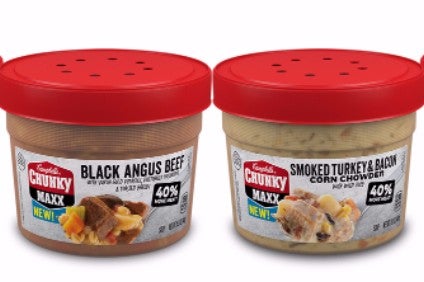 A report this morning suggests activist investor Daniel Loeb's hedge fund Third Point is seeking to force changes to the Campbell Soup Co. board.
Yesterday Campbell, revealing the results of a near four month internal review, said it plans to sell its international and fresh refrigerated-foods units,
But according to a report from news agency Reuters, quoting "people familiar with the matter", the results of that review have not gone far enough for Loeb's liking and he is seeking to instigate greater change through a shake-up of the company's board.
Loeb is known to favour an outright sale of Campbell and, although yesterday's review left open the possibility of putting the whole company up for sale in the future, the company did not implicitly say this was part of its thinking.
The review was announced in May followed the reporting of a huge third quarter loss which saw Denise Morrison step down as CEO.
Loeb, whose Third Point hedge fund holds a 5.65% stake in Campbell, has become an increasingly vocal opponent of the way the company is currently being run.
Reuters suggests food industry veteran Douglas Conant, who was chief executive officer of Campbell for a decade until 2011, and William Perez, a former CEO at Wrigley who also previously served on the Campbell board, are among the people Loeb is talking to in terms of challenging for places on the board.
There is a mid-September deadline for board director nominations, according to Reuters' sources.
Reuters contacted Third Point but it declined to comment, while Campbell told it "the board remains open and committed to evaluating all strategic options to enhance value in the future".
Loeb has won the support of Campbell family member George Strawbridge in his attempt to force through large-scale change at the company. Strawbridge has a single digit stake in the business.
But they face a tough fight as descendants of former Campbell chairman John Dorrance own a combined stake of about 42% in the company.