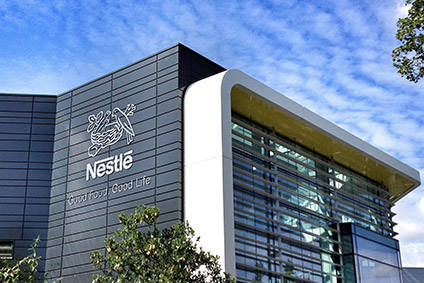 Third Point, a US hedge fund controlled by Daniel Loeb, has taken a CHF3.28bn (US$3.38bn) stake in Nestle – equivalent to about 1% of shares – and called for a strategy shake-up at the Swiss food giant.
In a letter to the investment group's shareholders, Third Point argued Nestle requires "a decisive and bold action plan" that addresses the "staid culture" and "tendency towards incrementalism" it says has marked strategy at the world's largest food maker.
Nestle has faced questions from equity analysts in recent weeks about whether it will announce a target to improve margins and Third Point argued the company should set a formal margin target of 18-20% by 2020. The KitKat maker reported a trading operating margin of 15.3% in 2016 and Third Point's suggestion represents margin improvement of up to 400 basis points, ahead of the company's own target for 200 bps in structural cost savings by 2020, some of which the company plans to reinvest to fuel organic growth.
Third Point suggested Nestle should also fund shareholder buybacks by selling off its 23% stake in L'Oreal as well as increasing debt levels.
The activist investor also said Nestle should continue to prune its portfolio, identifying "key pillars of growth for the future" and then "strategically reduce exposure to those that are not".
The call comes as Nestle continues to adjust its portfolio under recently appointed CEO Mark Schneider, who took the helm earlier this year. In May, Nestle sold a clutch of Italian frozen food brands. Earlier this month, the company confirmed it is weighing the possible sale of its US confectionery business.
According to Sanaford Bernstein analyst Andrew Wood, ongoing "minor" shifts in Nestle's portfolio should be expected. "This is already happening…and we expect that management will indicate it will likely to continue," he wrote in an investor note. However, Wood suggested a major shake-up of Nestle's business via M&A is less likely. "We do not believe that Nestle's portfolio is substantially flawed and we, therefore, do not expect any major announcements of disposals or moves into new areas."
Responding to the news, a spokesperson for Nestle told just-food: "As always, we keep an open dialogue with all of our shareholders and we remain committed to executing our strategy and creating long-term shareholder value. Beyond that, we have no specific comment."