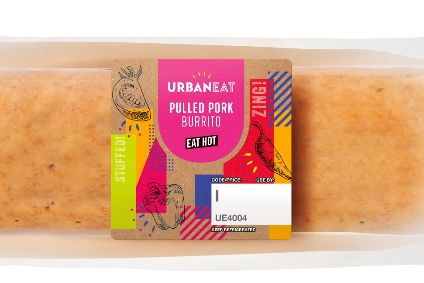 The administrators for Adelie Foods said today (1 June) they have been unable to find a buyer for the troubled UK food-to-go business, which had seen Covid-19 hammer sales and compound problems at the company.
Deloitte announced it had not proved possible "to secure a sale that will enable a rescue of the group as a going concern".
In a statement, Deloitte added: "Accordingly, the temporary cessation of trade implemented by the joint administrators is now permanent, resulting in 2,169 redundancies being made today, with 22 employees retained."
Deloitte's Rob Harding and Richard Hawes were named joint administrators last week. They said at the time Adelie had been in talks over a possible deal before their appointment but it "was not possible to conclude a sale outside of administration protection". Harding and Hawes had said they would look into ways to sell the business.
Harding said today: "Covid-19 has presented huge challenges to this business given the lockdown measures and associated impact on the food-to-go sector. It is very unfortunate that we couldn't enact the previously-agreed sale and it is with sadness that we now have to announce such a significant number of redundancies."
Deloitte told just-food the administrators are still seeking to find a buyer for Adelie's assets, which includes three leased factories and five leased distribution facilities. The company, based in Heathrow in west London, has three manufacturing sites and five distribution facilities in the UK. Adelie supplies branded and own-label food-to-go products to retail clients and contract caterers.
Last month, Sky News reported Adelie had approached UK peers Bakkavor and Greencore about possible interest in buying the business. At the time, Bakkavor and Greencore declined to comment.
In an interview with just-food later in the month, Greencore CEO Patrick Coveney refused to be drawn on the claims. "I've no direct comment on a particular target like that," Coveney said.
Adelie has gone through a number of owners in the last decade. The company was acquired by UK asset management company Intermediate Capital Group (ICG) from US private-equity firm H.I.G. Capital in 2016.
That transaction came just eighteen months after H.I.G, backed by debt provided by ICG, bought Adelie from India Hospitality Corp. (IHC), the Indian leisure company. IHC had owned Adelie for three years after buying the business from UK private-equity firm Duke Street Capital.
The most recent set of accounts publicly available for Adelie are for the 12 months to 30 September 2018, published by Companies House in July 2019. Turnover was up 10% year-on-year at GBP248.5m (US$308m).
Adelie made a loss during the year of GBP15.4m, down from a loss of GBP26.8m 12 months earlier. At an EBITDA level, the company generated a loss of just under GBP3m, an improvement of GBP8.3m the year before.