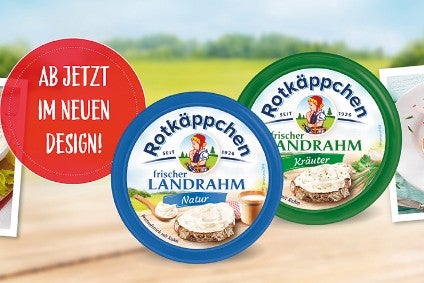 France-based agri-food cooperative Agrial plans to buy Rotkäppchen Peter Jülich Group, a German cheese producer, adding to a slew of acquisitions over the past two years.
The transaction, for an undisclosed sum, will be conducted through Agrial's dairy division, Eurial, once Germany's competition authority clears the deal, according to a statement on Friday (9 November).
Headquartered in Dortmund, family-owned Rotkäppchen manufactures cheeses made from cow's and goat's milk under its namesake brand, as well as those of Rugener Badejunge and Der Grune Altenburger. The company, which generated sales of EUR40m (US$45.1m) last year, also has another facility in Lumpzig, near Leipzig. It employs around 138 people.
Agrial took a "minority" interest in Canadian vegetable products supplier Saladexpress in July, adding to the 2017 purchases of charcuterie businesses Tallec and Brient, and Italian dairy firm Bontà Viva. In 2016, it snapped up UK-based beetroot supplier Axgro Foods, the French fruit company Toque et Fruits and domestic fruit and vegetable exporter Jean L'Hourre.
Pascal Le Brun, president of the Agrial dairy farmers' organisation, said the acquisition of Rotkäppchen will reduce the co-op's dependence on the global commodities market.
Starting in the first quarter, Eurial's factories in France will manufacture cheeses made from cow's milk for the German market, while Rotkappchen's production activities will be split between France and its home country.
Peter Julich, owner of Rotkäppchen, said: "Selling our family-owned company to Agrial, whose cooperative values are very close to ours, would be an important guarantee for the longevity of the company and the future of our employees. In a cheese market that is flourishing in Germany, this acquisition would also represent an opportunity to continue to develop our brands and consolidate our sales teams with new brands that are famous in France."