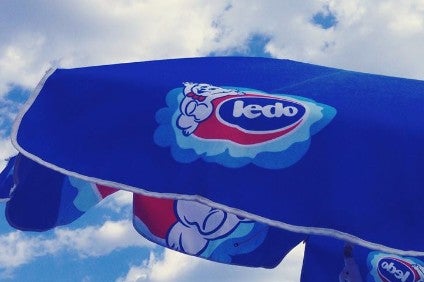 Croatia's Fortenova Group, which emerged from the restructuring of Agrokor last year, could sell its frozen food division having received a number of "non-binding offers" for the businesses within those operations.
Zagreb-based Fortenova said the division consists of the companies Ledo, Ledo Citluk and Frikom, along with "several smaller affiliated" firms.
Fabris Peruško, the chief executive for the group, said in a statement Fortenova will review the offers to determine whether to move forward with "one or more of them", with a decision to be made my mid-October.
"Our ultimate goal, subject to achieving a satisfactory price, is to select a strategic partner who will make the maximum contribution to the further development of the frozen food business group and completion of the process depends on finding such a partner," Peruško added.
James Pearson, Fortenova's finance chief, said the company aims to "financially strengthen" the business group, and a sale of the frozen foods unit would help to do that by reducing debt with the proceeds. At the same time, it would raise capital for reinvestment to spur future growth.
Agrokor, what was the largest consumer goods business in the Balkans, was put into state-administration in 2017 amid huge debts and accusations of fraud by its founder Ivica Todoric before emerging with a new identity in April last year backed by its predecessor's creditors. Peruško was the head of the government-appointed Extraordinary Commission set up to oversee the recovery process.
Fortenova inherited the business with retail interests across the region and food-manufacturing assets in sectors such as meat and frozen food, as well as agriculture. It also owns the Croatia retailers Konzum and Mercator.
Its food companies generate around HRK9.2bn (US$1.4bn) in revenues at the regional level, with a portfolio including ice cream, cooking oils, margarine and mayonnaise, according to its LinkedIn page. Agri-food operations consist of cereals and cheese, as well as fresh fruit and vegetables, contributing around HRK3bn to group revenues.
Peruško continued: "To proactively achieve our targeted capital structure via deleveraging the company, we are ready to dispose of only one segment of the core business, which potentially with these offers would be the Frozen Food Business Group. Beyond this, the divestment of our non-core operations in order to focus on the core business will be continued."
Meanwhile, media reports in Croatia have suggested the local food groups Zito and Belje (the latter a business owned by Fortenova), are interested in acquiring the dairy assets of German company Meggle, which plans to exit the country. Meggle's production facility is located in the city of Osijek.