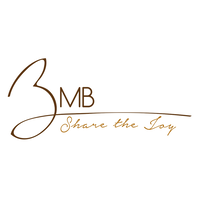 Abu Dhabi food firm Agthia Group has continued its spate of recent acquisitions by buying snack maker BMB, which is also based in the United Arab Emirates.
Dubai's BMB manufactures a wide variety of confectionery, healthy snacks and other food products. Launched in 2007, its brands include Asateer, Al Qamar, Freakin' Healthy and Benoit.
It distributes its products to more than 20 countries worldwide, including the UAE, Saudi Arabia and the US.
The transaction, struck for an undisclosed sum, represents Agthia's second investment in the snacking and healthy food market, following its acquisition of Al Foah earlier this year.
In April, the company said acquisitions were central to its new growth strategy. Other recent deals include taking controlling stakes in Egyptian meat business Atyab and Jordan's Nabil Foods.
Agthia suggested that through the BMB deal it is positioning itself in an expanding segment, with scalable regional and global brands.
Alan Smith, the company's CEO, said: "This acquisition would enable Agthia to expand its presence and operations in the snacking vertical, further diversifying our extensive product portfolio and geographic reach.
"In addition to immediate access to new revenue streams and markets, we are excited by the prospect of exploring opportunities to fuel product innovation, such as the development of new healthy and specialist snacks in response to market trends."
Bilal Ballout and Mohamad Khachab, co-CEOs of BMB Group, said in a joint statement: "As a homegrown UAE business, it gives us immense pride to partner with Agthia for the next phase of our growth, one in which we wish to serve our customers through increased product innovation, scale our business across the healthy foods segment, and continue to evolve into a truly global foods conglomerate."
BMB has manufacturing facilities totalling 150,000 sq ft and employs nearly 1,000 staff.
In the 12 months ending 30 June 2021, it generated revenues of around AED268m (US$73m).