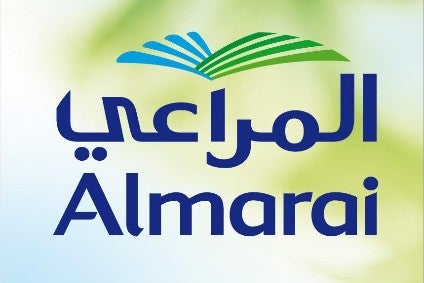 Saudi Arabia's Almarai has reappointed Georges Schorderet to the chief executive role he only relinquished in January after Alois Hofbauer announced his resignation for personal reasons.
Almarai, which is a leading force in the food and drinks industry in the Middle East, said Hofbauer resigned effective 6 July, with the appointment of Schorderet approved by the board of directors.
Also, Paul Gay has been installed as chief financial officer to replace Majed Nofal, who becomes the deputy CEO, the Tadawul-listed firm said in a statement.
Schorderet was most-recently serving as an adviser to the board having worked at the company for 15 years. He held the CEO role for four years from the start of 2015 before announcing he was to retire, and also previously served as both chief operating officer and the head of finance.
Based in the capital Riyadh, Almarai manufactures food and beverage products spread across dairy, juices, bakery, poultry and infant nutrition for retail and foodservice channels in the Middle East and north Africa. It is part-owned by private-equity firm The Carlyle Group headquartered in the US.
"The Board believes that these changes in Almarai's leadership executive management positions will ensure the continuity while paving the way for its future strategy," Almarai said.
Earlier this year, Almarai snapped up Premier Foods Industries from Alamar Foods, which operates as a franchise for fast-food outlets Domino's Pizza and Dunkin' Donuts. Riyadh-based Premier Foods manufactures value-added halal meat and poultry products.
New CFO Gay has been at Almarai for eight years having previously worked for various companies in the technology sector.
Deputy CEO Nofal has been at Almarai for 12 years. He was formerly the finance chief at Jeddah-based Western Bakeries before Almarai acquired the business.