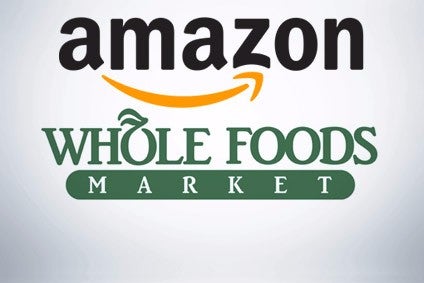 Online retail giant Amazon's US$13.7bn acquisition of US-based natural and organics retailer Whole Foods Market has been given the all-clear by the country's trade competition regulator.
The Federal Trade Commission (FTC) ruled yesterday (23 August) that the takeover can go ahead.
Amazon's bid for Whole Foods was revealed back in June.
In a statement, Bruce Hoffman, the acting director of the FTC's Bureau of Competition, said: "The FTC conducted an investigation of this proposed acquisition to determine whether it substantially lessened competition under Section 7 of the Clayton Act, or constituted an unfair method of competition under Section 5 of the FTC Act.
"Based on our investigation we have decided not to pursue this matter further. Of course, the FTC always has the ability to investigate anti-competitive conduct should such action be warranted."
Whole Foods shareholders have also now approved the merger.
Amazon has been exploring grocery delivery options for years but believes the Whole Foods deal could be a game-changer.
Column: Amazon's move for Whole Foods will focus minds
Analysis: How could Amazon's Whole Foods takeover affect suppliers?