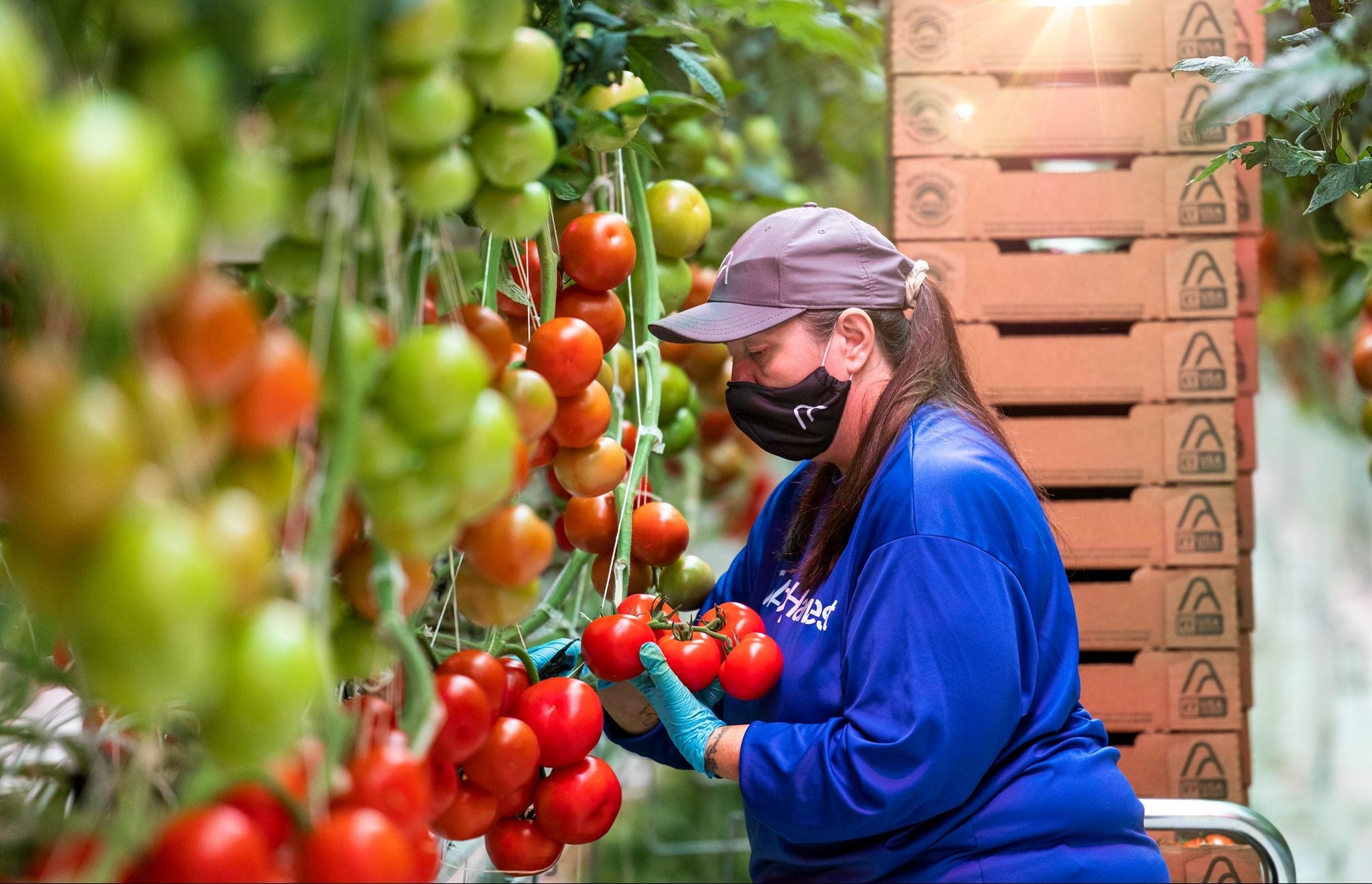 AppHarvest, a US company cultivating a range of tomatoes using indoor-farming technology inputs, has received US$91m in funding to support its latest farm project.
Equilibrium Capital, an investor centred on sustainable agriculture headquartered in San Francisco, has supplied the Kentucky firm with so-called loan-to-value financing to fund the construction of a new 60-acre tomato farm in the city of Richmond. Earlier this month, Equilibrium closed its environmental agriculture fund at just over $1bn.
"Equilibrium is a sustainability-focused investment firm with institutional expertise in controlled-environmental agriculture, which makes AppHarvest a natural partner as they work to drive positive change in agriculture to ensure food security sustainably," its CEO and chairman David Chen said.
"We've been supportive of AppHarvest since early in their history and look forward to more opportunities to partner as they build out their network of high-tech, climate-resilient farms."
AppHarvest was founded in 2017 by chief executive Jonathan Webb. It started out with an almost three million square-foot facility in Morehead, Kentucky, growing beefsteak and vine tomatoes in glass greenhouses and recently invested $60m to buy artificial intelligence and robotics firm Root AI, which has the technology to predict yields and evaluate crop health.
As well as the new facility in Richmond, AppHarvest is currently building three more farms to expand its fresh produce portfolio: a 15-acre greenhouse in Berea for leafy greens, a 30-acre facility in Somerset for strawberries, and a 15-acre leafy green farm in Morehead, all in the same state.
The company, which currently supplies US grocer Kroger and restaurant chain Wendy's, plans to have 12 farms in all by 2025.
In June, AppHarvest secured a $75m credit facility from Rabo AgriFinance, a subsidiary of Dutch investment bank Rabobank to fund its high-tech farm expansion.
CEO Webb said in a statement: "Equilibrium sets the bar for impactful investing in assets and companies centred on advanced sustainability principles. Their continued support of our mission shows confidence in our business model to build a climate-resilient food system based on great tasting, nutritious fresh fruits and vegetables with more predictable yield and quality. Working with the Equilibrium team is helping us blaze new trails in sustainable business."
In an interview with Just Food earlier this year, Webb predicted a bright future for controlled-environment farming given the unpredictability of the weather and climate change, adding that the technology will eventually become a necessity to ensure the long-term supply of fresh produce.
"We feel we are really at that tipping point. Over the next ten years, our estimation is you will see tens of billions of dollars flood into controlled-environment agriculture globally, and it's because of the need. You will see scale and you will see profitability immediately because the industry can be profitable if you design the right facility in the right region."
Just Food analysis, June 2021: Indoor farming and the prospects for profitability