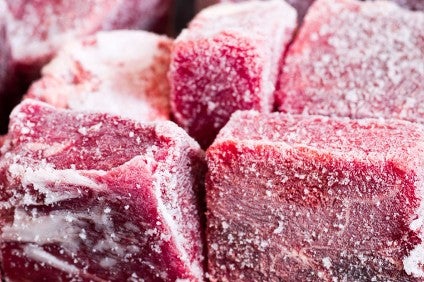 Argentina's controversial ban on beef exports is to stay in place, at least partially, for the rest of this year, it is reported.
According to news agency Reuters, the South American country's government has said it will limit exports of some beef cuts for the next six months as part of its effort to control domestic food price inflation.
It quoted Argentina's minister of productive development Matias Kulfas as saying that shipments of beef are being re-established, but only up to 50% of last year's average exports.
Argentina, the world's fifth-largest beef exporter and a major supplier to China, announced a month-long ban in mid-May.
The country's farm sector is against the government move which has also concerned Brazilian beef giants Marfrig and Minerva which export beef from their neighbouring country.
But the Argentine government is determined to tackle domestic inflation which, Reuters reported, is expected to approach 50% this year. It added that in the 12 months up to April, meat prices in the country soared 60% to 70%, according to official data.
In the first four months of 2021, 28.8% of the beef produced in Argentina was exported with 76.6% of it going to China.
Last month Minerva said its Argentine operation represents around 10% of its revenue but sought to play down the effect of the temporary hiatus in exporting.
"Even with the temporary suspension of exports in Argentina, Minerva Foods, with the support of its geographic diversification on the continent, will continue to serve international clients through its operations in Uruguay, Paraguay, Brazil and Colombia, in order to mitigate the impact of the temporary suspension," it said.
Its peer Marfrig took a similar stance. It said: "The company highlights that its operations in Argentina represented 3.2% of consolidated net revenue in Q1, 2021."