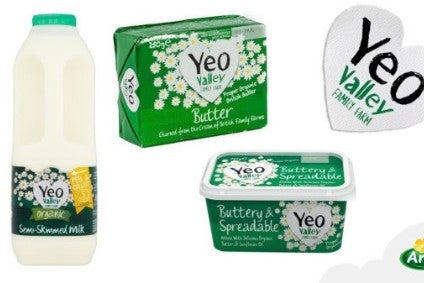 Arla Foods has gained clearance from the UK's Competition and Markets Authority to acquire the liquid milk, butter and cheese business of fellow dairy company Yeo Valley.
The European dairy cooperative first announced the potential deal in February but the CMA said in May it would probe the transaction while it investigated whether there would be any competition conflicts. Having invited concerned parties to comment by a 1 June deadline, the body has now approved the purchase.
Arla reiterated Yeo Valley's yogurt, ice cream, cream and desserts business will continue to be run independently and remain under the ownership of the Mead family.
In a statement today (11 July), Arla said: "We look forward to legal completion and to working together on growing the Yeo Valley organic dairy brand in the UK."
Ash Amirahmadi, managing director for Arla's UK arm, added: "This is significant news for our business, the industry and our farmer-owners. We want to maximise the growth in organic dairy products and continued investment in the Yeo Valley and Arla brands will be key to this."