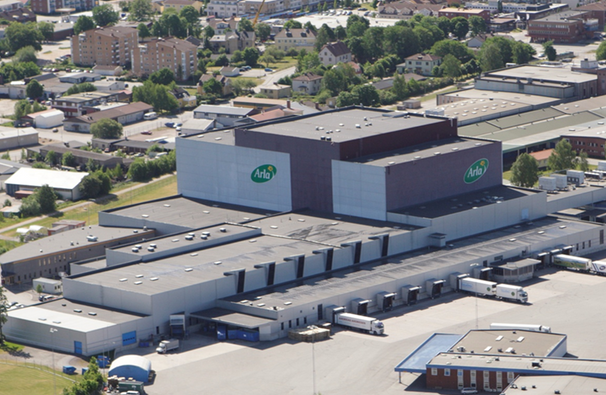 Arla Foods is investing again in a factory in southern Sweden to support what the co-op says is the growing demand for organic milk.
The Denmark-based business is to spend SEK300m (US$35m) to double the amount of organic milk the site in Götene can handle. Arla, which launched its first organic product in Sweden in 1991, said the plant will be able to house two days' worth of production. Equipment will also be upgraded to, for example, improve traceability.
"The investment contributes to us being able to work smarter, more efficiently and in larger volumes. The conscious consumer will start buying more and more organic products and we want to be able to meet that demand," Marika Lifbom, site director at the factory, said.
In March, Arla set out plans to invest another tranche of money at the factory. It announced a move to spend SEK95m on butter and shortening. Arla describes the factory in Götene as one of two "buffer plants" in Sweden, which means there is the capacity to receive more milk and cream should any problem arise at the co-op's other dairies.
Last week, a factory in another of Arla's principal markets saw protests from environmental campaigners.
Vegan and environmental activist group Animal Rebellion attempted to blockade an Arla milk facility in the UK last Tuesday (31 August).
The facility was impacted for more than 19 hours until the last protestors were removed by police.
Around 50 protestors arrived at 5am and locked themselves onto barricades at the Danish dairy firm's milk distribution site in Aylesbury, Buckinghamshire, north of London, in an attempt to get the company to agree to transition to plant-based production by 2025.
The activists said they would not leave until the company agreed to its demands but the first protesters were taken away around noon, as police cutting teams arrived on-site and removed them from one of the bamboo structures they had erected.
Read Just Food's analysis: How dairy is wrestling with climate impact