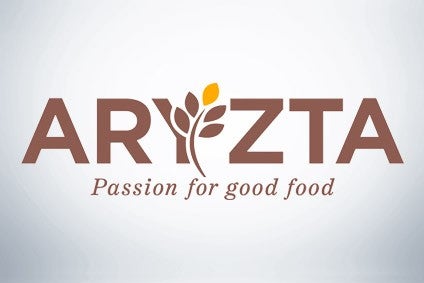 Aryzta has agreed to a request from a shareholder group to hold an extraordinary general meeting and has instructed its board and a "nominations committee" to review the proposed changes.
The board said it will seek to call the meeting by mid-July in "accordance with its obligations under Aryzta's articles of association with the EGM to be held by mid-August", according to a statement from the Swiss-Irish bakery firm, which has also just reported a 21.5% decline in third-quarter organic revenues as a result of the coronavirus crisis.
The statement continued: "The proposed timing of the EGM has regard to avoiding further organisational and operational instability and to supporting management's efforts to protect the company's business at a time of significant challenge as a consequence of Covid-19 and its economic impact."
Shareholders Cobas Asset Management and Veraison requested an EGM last week with the aim of strengthening the board of directors, including the appointment of food industry veteran Urs Jordi as chairman, along with other nominees.
The group, which holds 17.32% of Aryzta's shares, had previously urged the company to reduce "complexity" in the business and "hopes to be able to bring about the necessary changes in a constructive dialogue with the company and thus put Aryzta back on a solid foundation".
Aryzta then followed up by announcing it had hired Rothschild & Co. in April to explore "strategic and financial options".
The bakery firm has now added that the review "is an urgent and important initiative for the company in all circumstances. The timely completion of the review and identification of strategic options is of paramount importance and in keeping with the board's fiduciary duties to all its stakeholders".
It added: "The proposed timing also gives other shareholders the opportunity and time to present resolutions, and increases the prospect of holding an EGM in person should current Covid-19 restrictions ease."
Meanwhile, Aryzta reported revenues fell to EUR644.2m (US$704.4m) in the third quarter to 30 April, and were down 8.8% in organic terms year-to-date at EUR2.3bn.
Aryzta said in the earnings commentary: "It is now clear that Covid-19 will have a material impact on group performance in fiscal 2020. We cannot yet fully gauge the consequences that will result from the situation as the short- and longer-term impact cannot be fully assessed at this point in time.
"Trading conditions in the month of May have seen some early signs of recovery and are now showing three consecutive weeks of revenue improvement leading to an organic evolution of circa 33% versus the prior year. In particular, improvements have been seen in the QSR and retail channels, while foodservice continues to remain subdued due to continued restrictions in key markets."