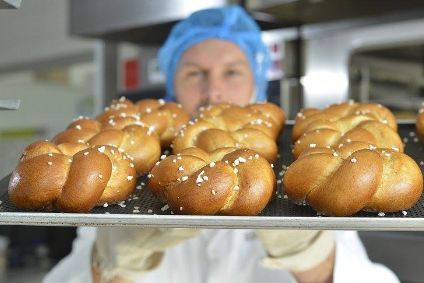 Bakery giant ARYZTA, which last month revealed it was the subject of "unsolicited interest" from unnamed parties to acquire the company, has announced the departure of finance chief Frederic Pflanz.
However, Pflanz will remain with the Swiss-Irish firm until December, when he will step down, meaning he will be around for the rescheduled extraordinary meeting in September called by its largest shareholders – Cobas Asset Management and Veraison Capital – as they press for a shake-up of the company, namely a simplified business model and strategy.
The meeting was originally slated for mid-August but was put back last month to the 16 September, a move the investors described as a "delaying tactic".
Pflanz, who is approaching his third anniversary as CFO of Aryzta, has "accepted a role in an unrelated business", the Zurich-listed firm said in a statement this morning (5 August).
He said: "I remain fully committed to delivering the maximum value I can to Aryzta in my remaining time in the role as businesses all over the world, including Aryzta, operate in a very challenging environment and we continue to focus on controlling cost and maintaining a strong liquidity position."
CEO Kevin Toland added: "We are naturally disappointed to see Frederic leave and we recognise his substantial positive impact on Aryzta generally and to the finance function specifically. Both as CFO and as a valued colleague, Frederic has contributed significantly to the overall business. We wish Frederic and his family well in the next chapter of his career."