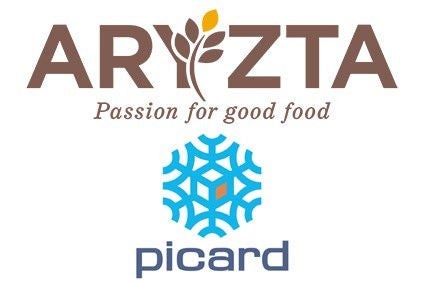 ARYZTA today (8 May) reiterated it is "evaluating" its stake in France-based frozen food retailer Picard after shares in the Swiss bakery group rose more than 6% on Friday amid speculation the company was close to selling its shareholding.
In a short statement, Aryzta, in the spotlight in recent quarters amid struggling sales, pointed to an announcement it made in March on the possible future of its 49% stake in Picard, an investment some analysts have questioned since it was made in 2015.
"Aryzta announced on 13 March 2017 that it is undertaking a range of measures which include the appointment of a new senior executive team, a review of its core business activities and an evaluation of the alternatives for its 49% shareholding in Picard," the bakery group said. "The board, consistent with its obligations as a listed company, would announce any substantive change or key business development to the market as a whole at the earliest practicable opportunity."
It was in February when Aryzta first announced it was evaluating "investment alternatives" for Picard alongside private-equity firm Lion Capital, which is the retailer's majority shareholder.
That announcement came alongside news the CEO, the CFO and the head of Aryzta's business in the Americas had tendered their resignations a fortnight after a profit warning at the business.
Aryzta has yet to appoint a new, permanent CEO or CFO although in March KPMG partner David Wilkinson was named the company's interim finance chief.
The group said it will issue a third-quarter revenue update on 30 May.