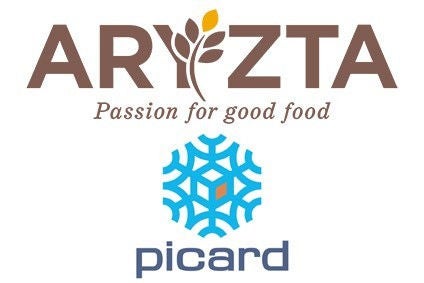 ARYZTA has underlined moves to offload its stake in Picard are "underway" – and the Irish-Swiss bakery business has indicated the sale of its shares in the French frozen-food retailer is not the only disposal on the horizon as it looks to pay down debts and refocus its operations.
Under recently-installed CEO Kevin Toland – who took the helm at the under-pressure Aryzta last summer after the resignation of former chief executive Owen Killian – the company, while trying to tackle a range of operational issues, has offloaded assets as it deleverages its balance sheet.
Last month, Aryzta sold its Cloverhill bakery business in the US to Twinkies maker Hostess Brands and Bimbo Bakeries, the US arm of Mexico's Grupo Bimbo. In January, Aryzta sold its Dublin-based La Rousse Foods unit to Irish retailer Musgrave.
Alongside the publication today of Aryzta's first-half financial results, the company revealed it had struck a deal to sell its 50% stake in its Signature Flatbreads venture to its co-shareholders in the business, Signature International Foods.
The group is looking to offload its 49% stake in Picard, a shareholding acquired in 2015 and questioned by some in the investment community almost ever since the company bought the position.
Speaking to analysts after the half-year numbers were published, Aryzta suggested the shares in Picard would not be the only asset it could look to sell.
"We're not only looking to sell our JV but we're looking at other disposal processes," Aryzta CFO Frederic Pflanz said, although he would not be drawn on the other assets the group might offload.
"We have disposals ongoing," Pflanz revealed. "The sale of our second JV is public knowledge. We cannot – and you must understand why we cannot – talk about other disposals on the way but we can assure you that each time one will happen we will inform the market. As you can see, we have been in a good process; January one sale realised, February, another sale realised, March another sale agreed."
During the conference call with analysts, Toland underlined how his strategy to improve Aryzta's performance would feature the company "refocusing on our core, B2B frozen-bakery business".
Asking Toland to comment on the assets that could be sold, MainFirst analyst Alain Oberhuber put to Toland whether US unit La Brea Bakery could be on the block.
"La Brea is a core piece of our business," Toland replied. "Whilst it's a consumer brand, it really plays into B2B and it's fundamental to our business and offering in North America so that's [not being] and won't be contemplated at any point."
Aryzta, meanwhile, can only sell its minority stake in Picard with the agreement of joint-venture partner Lion Capital, the UK-based private-equity firm.
The group has said its disposals so far have generated proceeds of around EUR140m (US$172.7m), with the company "on track" to see receipts "exceed" EUR450m in its current financial year.
Asked if Aryzta needs to sell its Picard stake in the second half of its financial year and whether that meant any prospective buyer could drive a hard bargain, Pflanz said: "The [Picard] process is underway. I think anybody who is buying or selling a business will drive a hard bargain. In any case, yes or no, whether we reach that target, we will be safe from our debt covenants. We have no pressure whatsoever today on hard bargains, or low bargains or mid-bargains. Any process is a tough one. Please note, [the slide] says disposals with an 's' at the end."
In the first half of Aryzta's financial year, the company saw it sales fall 6.3% to EUR1.79bn, a drop that compared to the consensus forecast among analysts of a decline of 6.7% and our -6.2%.
On an organic basis, Aryzta's sales were down 2.2%, against the analyst consensus forecast of a 2.1% decrease.
Excluding the impact of the now disposed Cloverhill business in the US, Aryzta's sales would have been up 1.3% on an organic basis.
Aryzta's EBITDA declined by 29.6% to EUR161.3m. Its EBITDA margin was down by 200 basis points or by 300bps including Cloverhill. The company pointed to butter pricing and insourcing in Europe, as well as labour and distribution inflation in the US.
Toland said: "We are actively implementing a range of measures to improve our EBITDA. We are in a multi-year turnaround programme. Under our new leadership team, we are reshaping the group's focus on our core B2B frozen bakery customers, improving operational efficiencies and deleveraging the balance sheet."
Reflecting on the results, MainFirst's Oberhuber added: "Aryzta published better-than-expected results, beating EBITDA and underlying EPS by 7%."