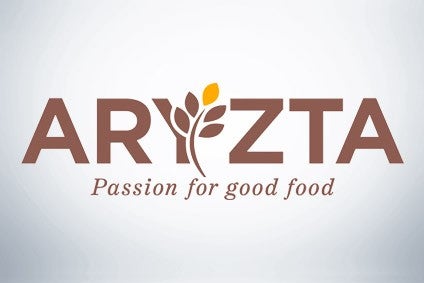 A major shareholder group in Swiss-Irish bakery business ARYZTA is calling for an extraordinary general meeting to "strengthen" the board of directors, including the appointment of food industry veteran Urs Jordi as chairman.
The push is being led by Switzerland-based Veraison, which it was revealed last week was part of the newly-formed shareholder group, along with Cobas Asset Management in Spain, whereby they own 17.32% of the business. Back in 2018, Cobas was Aryzta's largest shareholder with a stake of around 14.5%, but a spokesperson declined to give a current breakdown when approached by just-food last week.
Both are pressing for change in Aryzta's business model, as outlined in a statement last week, as the company struggles to breathe new life into the underperforming firm, despite a strategic review and a capital-raising exercise in 2018 to boost its balance sheet and cut a huge amount of debt.
The Zurich-based company also announced last week it had hired Rothschild & Co. back in April to explore strategic options, which some analysts say could amount to a full-scale sale of the business.
In a new statement today (21 May), Veraison said the group holds 17.8% of Aryzta, suggesting the involvement of another investor. The Cobas spokesperson declined to confirm that detail last week.
It read: "The Veraison shareholder group, with 17.8%, the largest shareholder of Aryzta, aims to strengthen the board of directors immediately in order to help rebuild trust in Aryzta for all stakeholders. At the same time, the shareholder group regrets that the Aryzta board of directors has so far shown no real willingness to cooperate constructively."
Aryzta said in response that its "board will carefully consider the EGM request".
Veraison continued: "Aryzta's board has overseen significant and consistent value destruction for shareholders in recent years. Four of the current eleven members of the board of directors have been in office since 2016 or longer and share responsibility for the problems that have remained unresolved for years (also after the capital increase of 2018)."
It is calling for the removal of four board members – Gary McGann, Dan Flinter, Annette Flynn and Rolf Watter – "who have been in office since at least the end of 2016, [and] should be replaced by industry experts. In line with modern corporate governance standards, Kevin Toland should be able to focus on his CEO function and shall no longer be a member of the board of directors".
The shareholder group is pressing for Jordi to become chairman and Armin Bieri and Heiner Kamps to be appointed to the board. Jordi is a former head of Aryzta's European division and the ex-CEO of Hiestand Holding, the business that merged with IAWS Group plc in 2008 to form Aryzta.
Veraison's two other board member proposals have extensive food industry experience. Bieri was also a former CEO of Hiestand/Aryzta Switzerland and the CEO of Aryzta Food Solutions Asia Pacific. Kamps, meanwhile, is the founder of German bakery chain Kamps and went on to be a co-owner in the fast-food chain Nordsee and was also once CEO and chairman of the Müller Dairy Group.
See just-food's analysis: Is outright sale of Aryzta the ultimate solution to debt woes?