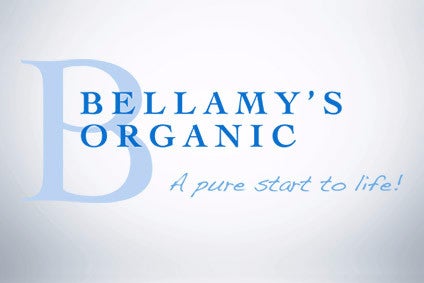 A formal takeover offer for infant-formula maker Bellamy's Australia by a Chinese dairy group has been approved by the country's overseas investment regulator.
In a filing with the Australian Securities Exchange, the Canberra-based Foreign Investment Review Board (FIRB) said it had given "written notice" to China Mengniu Dairy Company approving the deal, adding it has "no objections to the proposed acquisition".
However, the FIRB noted hurdles to final clearance remain, including the approval of Sydney-listed Bellamy's shareholders – slated to be discussed at a meeting on 5 December – court approval, and the "satisfaction or waiver of certain other customary conditions" under a so-called Scheme of Arrangement.
The board has already recommended the owners of the Launceston, Tasmania-based company accept the offer.
China Mengniu's offer amounts to AUD1.5bn (US$1.02bn today) based on AUD13.25 per share, including a statutory special dividend payment of 60 Australian cents.
Market watchers had anticipated the deal would be met with political opposition given strained relations between Australia and China, particularly when China Mengniu is effectively state owned given that government-backed COFCO Corp. is its majority shareholder.
Meanwhile, local media reports said Tasmanian senator Jacqui Lambie has called for more disclosure about the deal amid her concerns of a "Communist Chinese takeover" of Australian companies.
But treasurer Josh Frydenberg said despite the deal's approval by the FIRB he has imposed a number of conditions: Bellamy's keeps its headquarters in Australia; the majority of its board be Australian resident citizens; and at least AUD12bn should be funnelled into improving or establishing infant-formula facilities in the state of Victoria.
See just-food's review of the deal: Mengniu's Bellamy's takeover could benefit both in competitive Chinese market