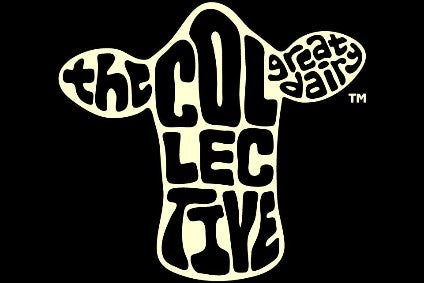 Australian Dairy Farms Group has entered into a "multi-year" contract with The Collective to manufacture ten of the New Zealand-based company's organic branded yogurts.
The deal, which was first announced in April with an unnamed firm, encompasses the production of four flavours of The Collective's regular Straight Up yogurts using Australian Dairy Farms' single-origin Jersey milk, cultured pourable Super Kefir 13 yogurts and three flavours of Li'l Suckies, a creamy organic yogurt blended with real fruit.
In a separate announcement, Australian Dairy Farms said as part of its push into the organic dairy category it has purchased a farm in the Nirranda region of south-west Victoria that is scheduled to become fully certified as an organic producer in October 2019.
Peter Skene, the chief executive of Australian Dairy Farms, said the contract with The Collective is expected to generate sales of AUD30-40m (US$21.9-29.2m). Under the agreement, Straight Up and Super Kefir 13 will be sold in over 600 Woolworths stores in New South Wales, Victoria and Queensland from this month, while the Li'l Suckies pouches will be available in the same retailer nationwide from 3 September.
The Collective was founded nine years ago by Angus Allan and fellow chef Ofer Shenhav and it also has a major UK subsidiary. In May, the company sold a 39% stake to Auckland-based Pencarrow Private Equity.
Skene said Australian Dairy Farms had "significantly" increased its yogurt manufacturing capacity at its Camperdown Dairy on the back of the contract, although production and sales volumes are confidential. As a result, the company said it had invested AUD500,000 to meet the increased volumes, adding that Camperdown Dairy will have produced more yoghurt than for the whole of 2017.
Entering the organic yogurt market through the contract with The Collective means that Camperdown Dairy is now producing and distributing organic yoghurt, organic bottled milk and organic butter, Skene said.
He added: "We are delighted to be associated with The Collective, which we see as a high-growth, high-value business that is well down the path of establishing its products in the 'food-as-a-benefit' space, demonstrating the highly beneficial aspects of probiotics. We think The Collective is a fantastic fit with our business, which is also dedicated to the proposition that dairy products can not only taste great, but also be very good for you."
Meanwhile, the company said the purchase of the farm in south-west Victoria will be financed through funds from Commonwealth Bank and is expected to be completed in early October.