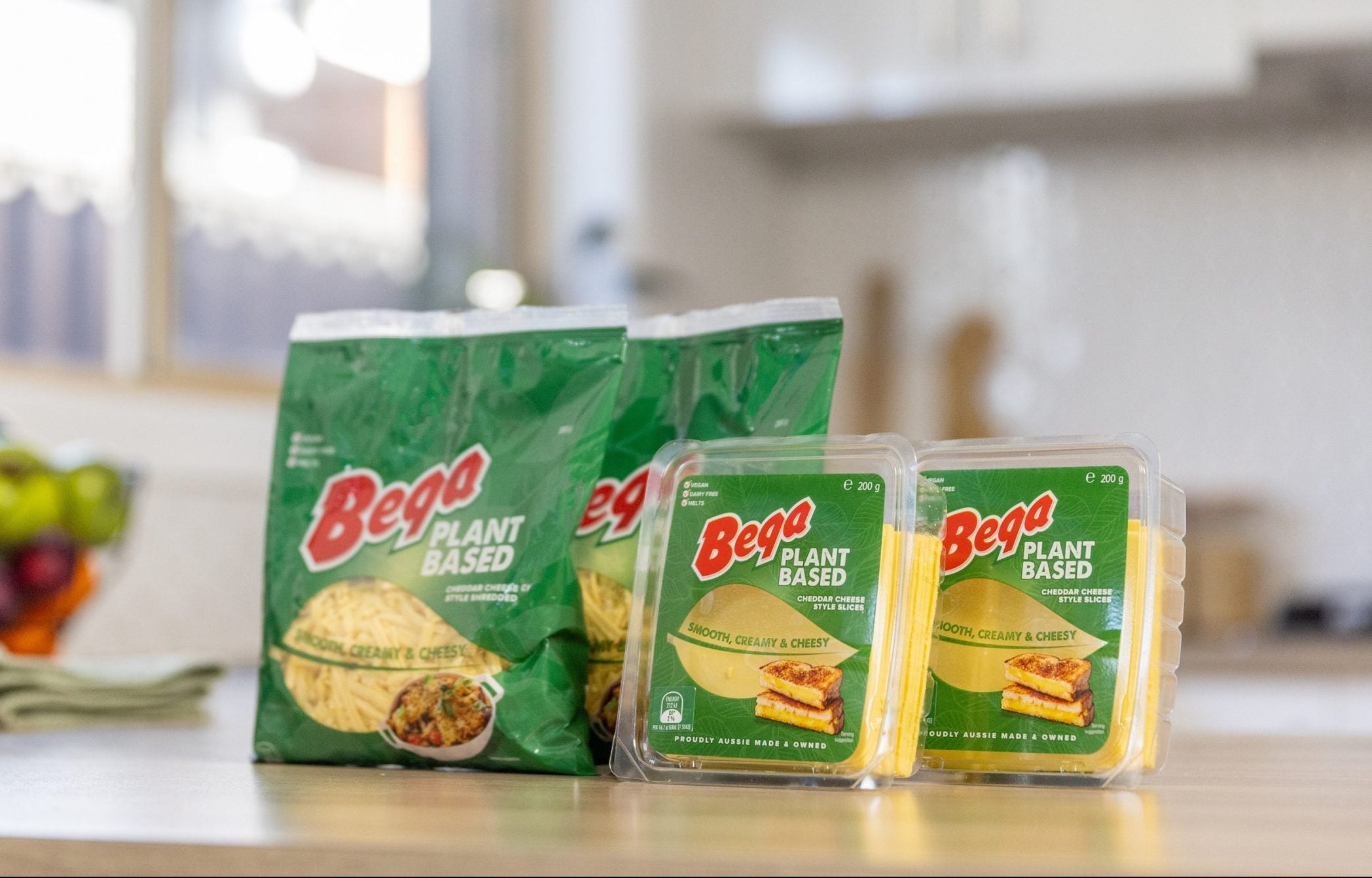 Bega Cheese, the Australian dairy group, has rolled out its first plant-based cheese alternative.
The company has secured listings at Coles, Australia's second-largest grocer.
Bega Cheese said the products, made at its site in Strathmerton in Victoria, are available sliced and shredded.
"The launch of Bega's Plant Based cheese is an important evolution to ensure that Bega Group is positioned to take advantage of the growing plant-based segment," Matt Gray, marketing general manager at the company's Bega Foods arm, said.
In January, Bega Cheese reached an agreement with Vitasoy International Holdings over the sale of its stake in their Hong Kong alt-dairy drinks joint venture.
Vegemite manufacturer Bega Cheese became a partner in the venture alongside Vitasoy as part of the acquisition of Lion Dairy & Drinks in 2021.
In a stock-exchange filing announcing the deal, Bega Cheese said at the time the business "recognises the growing market importance of plant-based beverages and products and will assess its options to continue involvement in this sector".
Asked today what Bega Cheese's plans are for plant-based milks, a spokesperson said: "With regards to future ventures, the focus is on this launch at present."
Another Australian dairy group, Norco Co-operative, has joined the ranks of dairy companies that include plant-based alternatives in their product range.
The business is selling pea- and oat-based drinks in Woolworths stores in Queensland, Victoria and New South Wales, the co-op's home state.
Just Food guide: The dairy companies also present in dairy alternatives