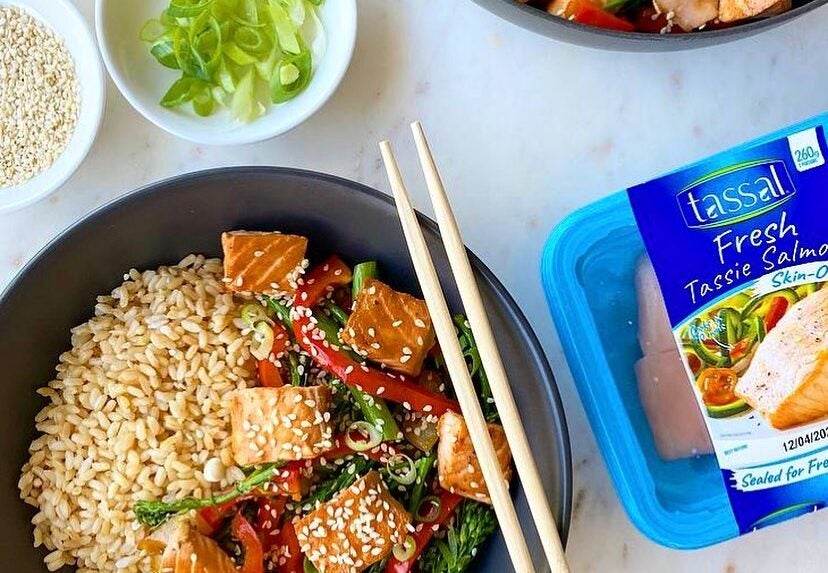 Tassal Group, the Australian seafood company, has approved a new takeover bid from Canada-based Cooke.
The offer, the fourth Cooke has tabled, is worth AUD5.23 a share, up from a bid of AUD4.85 laid down last month.
Tassal said Cooke's latest move gives the company an enterprise value of AUD1.7bn (US$1.19bn) and was a 46% premium on its volume-weighted average share price since 22 June.
When Tassal turned down Cooke's previous offer in early July, the Canadian suitor upped its shareholding in the business. It owns 10.5% of the salmon and prawn processor.
James Fazzino, Tassal's chair, said: "Today's announcement follows a few months of constructive engagement by the Tassal Board with Cooke in order to secure additional value beyond the initial approach by Cooke. The Tassal board believes the revised proposal reflects appropriate long-term value for the business and is unanimous in its view that the scheme is in the best interests of Tassal shareholders."
Tassal rears Atlantic salmon and prawns sold as branded products in Australia and for export, employing more than 1,700 people in Tasmania and Australia. In the year to 30 June 2021, the group reported revenue of AUD583.3m.
Cooke, with annual sales of around CAD2.4bn (US$1.8bn), has salmon farming operations in Canada, the US, Chile and Scotland. The company has seabass and seabream farming assets in Spain, as well as seafood and wild fishery divisions in North and South America. It also has one of the largest shrimp farms in Latin America.
Glenn Cooke, the CEO of family-owned Cooke, described Tassal as "an excellent fit".
He added: "We see many similarities between our two companies. Our family-owned company is keen to have the opportunity to continue to grow Tassal from the strong base the employees, management and board have created.
"We intend to make strategic investments in engineering, science and technology to further enhance Tassal's capabilities, in addition to growing their sales reach through leveraging our worldwide seafood distribution channels."
Cooke's offer will go before Tassal's shareholders. The companies expect the deal to be completed this year.
Mark Ryan, Tassal's MD and CEO, said: "Combining our two companies' people-first cultures and our shared passion for producing top quality seafood, is a natural fit. A future acquisition by Cooke enables Tassal to fast-track our goal to be one of the world's most transparent and sustainable protein producers."
News of the agreement comes a week after Cooke announced it had struck a deal to buy Belgium-based seafood group Morubel.