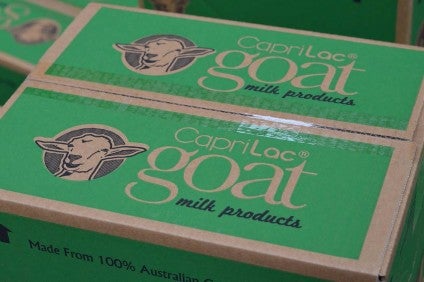 Bubs Australia, the infant formula and baby-food business, has secured a deal to sell its range of products through Chinese e-commerce giant JD.com.
The company said products including its goat-milk infant formula and its organic baby-food pouches will be sold JD.com's e-commerce platform.
Bubs Australia has also won a listing for its CapriLac goat-milk powder, a product it attained late last year through the acquisition of Australian dairy group NuLac Foods.
That deal also saw Bubs Australia buy a 49.9% stake in the dairy facilities manufacturing NuLac Foods' products, such as Uphamgo Australia. Bubs Australia said Uphamgo had been certified by China for adult goat milk powder and other related dairy foods.
Bubs Australia CEO Nicholas Sims said: "Product quallity and provenance are critical factors in serving the Chinese market, where goat milk-based products continue to experience strong growth. Now as Australia's largest producer of goat-dairy products with a pathway to becoming Australia's only vertically-integrated producer of goat-milk formula, Bubs Australia is uniquely placed to broaden its appeal to the Chinese market."
Late lkast year, JD.com invested in another Chinese e-commerce retailer – and Bubs Australia customer – VIP.com.