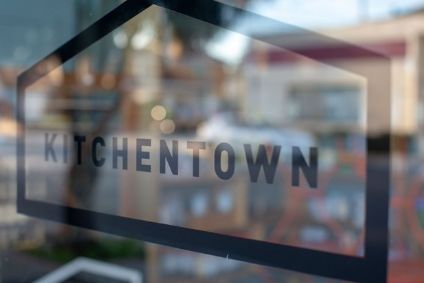 German cookie and biscuit maker Bahlsen has joined forces with US accelerator operator KitchenTown to launch a venture in Berlin.
KitchenTown, which describes itself as a "global innovation platform for food start-ups", already operates an accelerator programme in California. The Berlin operation will be its first venture in Europe.
Bahlsen is the majority shareholder in the Berlin venture. Its exact stake is undisclosed.
The 10,000 sq ft Berlin facility, centrally located near Alexanderplatz, will house a commercial scale-up facility, product development lab, and co-working space. KitchenTown Berlin will launch an accelerator programme that will support food start-ups with "professional expertise" and EUR30,000 (US$33,653) of pre-seed funding in exchange for a 6% equity share in the company.
Eike Kieras, co-founder of KitchenTown Berlin, said: "Over the last few months, we've been working closely with many start-ups to find out what the local needs are here in Berlin and how we can help."
Modelled after its US counterpart, KitchenTown Berlin will also provide in-house food scientists and ingredient experts to help start-ups in the early stages of product development.
KitchenTown Berlin's accelerator programme will be launched in October, targeting food start-ups with "innovative and impact-driven ideas that are changing the future of food".
Co-founder Lukas Neuss said: "We are particularly interested in topics such as personalised nutrition, transparent value chain, as well as sustainable and healthy foods."
Neuss and Kieras both previously worked for Bahlsen but are keen to stress that, while it is a joint initiative, KitchenTown Berlin will be "operating independently" from the biscuit maker.
Neuss said: "The main motivation of Bahlsen is to support early-stage companies in acquiring the right know-how at the right time. Doing so, they can also learn from the start-up teams. The mentors at KitchenTown will include selected experts from Bahlsen but also from totally different areas or industries."
The accelerator programme will run for six months.
Read: Hatching new ideas – Big Food's incubator and accelerator programmes