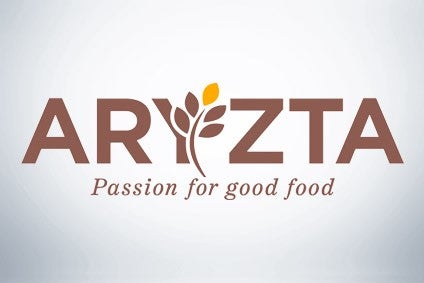 ARYZTA said it hired investment bank Rothschild & Co. in April to conduct a review of all the Swiss-Irish bakery group's "strategic and financial options" amid renewed pressure from investors to refine the business model.
The dual-listed company said yesterday evening (13 May) the review, set to be completed by the end of July, would aim to "maximise value for the benefit of all of the group's stakeholders", as it simultaneously confirmed Cobas Asset Management of Spain and Swiss-based fund Veraison had formed a "shareholder group" holding 17.32% of voting rights in the business.
Before these latest developments, Cobas was regarded as the firm's largest shareholder. Back in 2018, the year the bakery business completed a EUR800m (US$870m) capital-raising exercise to bolster its capital structure and cut billions of euros of debt, it was said to hold a stake of more than 14%.
In a joint statement sent to just-food yesterday, Cobas and Veraison said the "shareholder group believes that Aryzta should focus more strongly and that the complexity of the group must be significantly reduced.
"Trust in Aryzta must be rebuilt. Only in this way can Aryzta create value for all stakeholders again," it said.
Under chief executive Kevin Toland, Aryzta has already downsized, selling off a number of non-core assets most recently the disposal of its UK-based foodservice business Delice de France and most of its stake in French frozen food manufacturer Picard, which had been planned for divestment for some time.
Aryzta has another foodservice business, Coup de Pates, which supplies tarts, muffins, baguettes, sandwiches and quiche, and also includes the La Carte d'Hubert range of poultry, meats, cold cuts, seafood, entrées, garnishes and cheeses.
It also owns Cuisine de France, which produces French breads and pastries, and the Otis Spunkmeyer bakery brand, consisting of cookies, muffins, cookie dough and pastries. La Brea Bakery, which makes breads, flatbreads and rolls, completes the line-up.
Aryzta has struggled financially for a number of years, particularly in North America, which still remains an issue, and has been a market that investors have previously pushed management to exit to focus on its core European operations. It also conducts business in South America, Asia, Australia and New Zealand.
In March, as the company reported results for the six months through January, Aryzta said its North America division was "significantly behind" in terms of EBITDA, while organic revenues and volumes fell in that market and Europe too.
And in an update last week, Aryzta said it had taken "immediate and decisive action to maximise cash and reduce costs", and had accrued "savings versus plan" of EUR50m. It said the company currently holds liquidity of more than EUR385m, up from EUR360m on 24 March.