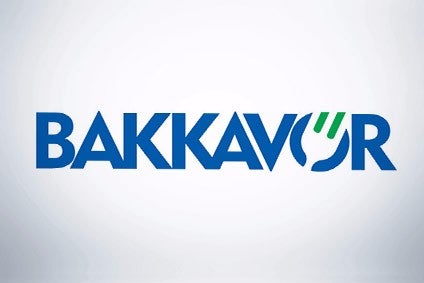 Bakkavor's initial public offering of shares is back on the table only a week after the UK-based private-label giant pulled its plans to float on the London Stock Exchange.
The sandwiches-to-salads supplier first announced its intention to list in London in October but last Friday said the move was off, blaming the "current volatility" in the market for IPOs.
Bakkavor, co-owned by founders Lýdur and Ágúst Gudmundsson, as well as US hedge fund The Baupost Group, had said it had pulled the IPO despite there being enough demand from institutional investors.
This morning (10 November), in a surprise announcement, Bakkavor said it had managed to successfully price an offering of shares representing around 25% of its shares.
The offer price has been set at of GBP1.80 a share to give a market capitalisation of GBP1bn (US$1.3bn).
Bakkavor shares are set to to start trading next Thursday.
Ágúst Gudmundsson, Bakkavor's CEO, said: "This IPO represents a significant milestone in the development of Bakkavor. Our passion for making the best tasting fresh prepared food, underpinned by our expertise and our focus on innovation, has made Bakkavor the clear leader in an attractive and fast-growing market. We are pleased that this has been recognised by the investor community and look forward to delivering further growth and success as a listed business."
Bakk AL Holdings Ltd., an entity in which Ágúst and Lydur Gudmundsson each indirectly owns a 50% interest, will still hold 50.2% of the company's shares.
The group has approximately 19,000 employees, operating 26 factories in the UK, three in the US and eight in China. Bakkavor is building a fourth plant in the US and a ninth in China. Announcing the plans for the IPO last month, Bakkavor said it wanted to have a "transformative influence" on the development of the fresh, prepared food categories in the two countries, where the segments are less mature than in the UK.