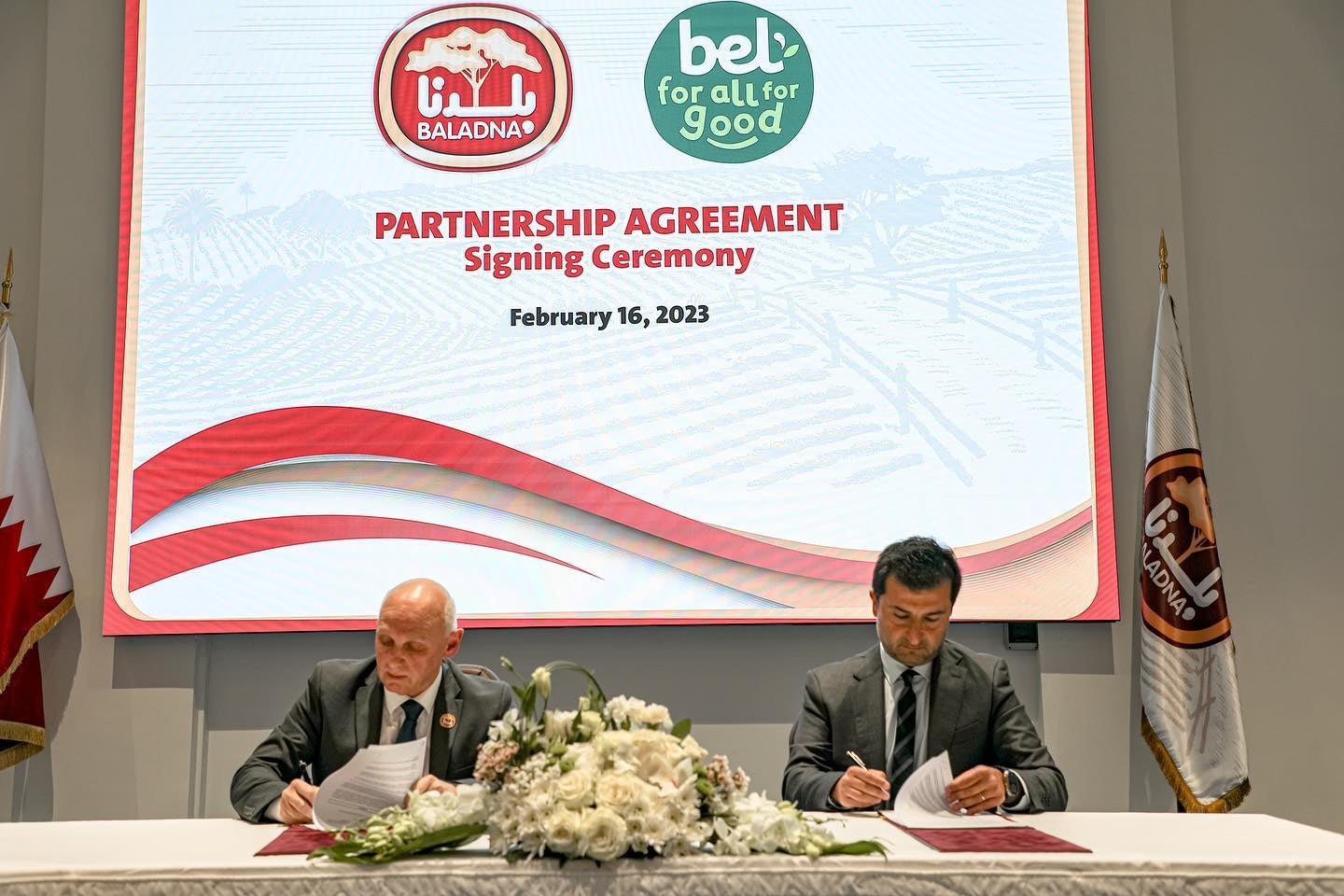 Bel is to see its products made by Qatar by local dairy manufacturer Baladna.
The companies are to start the manufacturing tie-up with the production of The Laughing Cow cheese this year. Baladna said it is "aiming" to make more of Bel's products "in the near future".
The French giant described the contract as "an exciting step forward in our presence in the Middle Eastern Gulf".
Bel has not yet published its 2022 financial results but, in 2021, its revenues from across Middle East and "greater Africa" were EUR615m (US$648.8m), down from EUR679m the year before. Group revenues stood at EUR3.38bn in 2021.
Garo Matossian, the CEO of Bel's Near and Middle East reporting region, said: "By combining their expertise with our delicious cream cheese, and our knowledge of cheese products, this partnership will enable us to offer consumers, delicious, nutritious, and accessible cheese products, and become a leader in the region's fast-growing dairy market."
Baladna, based north of Doha, has three factories making dairy products, juices and packaging. In 2021, the company generated revenue of QAR773m (US$212.4m), up 2% on the year previous. Its net profit fell 5% to QAR134m.
Baladna CEO Malcolm Jordan added: "This collaboration will allow us to expand the dairy offerings in Qatar and provide customers with even more high-quality products. We are excited to benefit from Bel Group's unparalleled know-how as we look to expand our range of dairy products and make international brands more accessible in the Qatari market."
In November, Bel entered into a joint venture with India's Britannia Industries, buying 49% of its dairy business.
Three months earlier, Bel announced a deal to buy 70% of Chinese cheese maker Shandong Junjun Cheese Co.