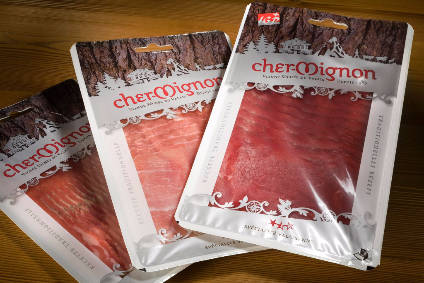 Bell Group, the Switzerland-based meat processor, is to buy local charcuterie supplier Cher-Mignon, the third acquisition the company has announced in eight months.
Cher-Mignon, based in the southern Swiss canton of Valais, "has been making Valais dried-meat specialities such as Valais air-dried ham and Valais air-dried bacon for more than a century", Bell said today (18 August).
The company, which has 25 staff, generates annual sales of CHF13m. The cost of the acquisition is not being released. All of Cher-Mignon's staff will be taken on by Bell.
"The merger ensures the continuation of Cher-Mignon's manufacturing activities," Bell said. "For Bell Switzerland, this is the ideal way to expand its expertise in regional charcuterie specialities."
In February, Bell announced a move to expand in the produce sector through the acquisition of Swiss convenience salad maker Eisberg Group.
In December last year, Bell announced it had struck a deal to buy Austrian poultry supplier The Huber Group.
The announcement of the deal to acquire Cher-Mignon was announced alongside Bell's results for the first half of 2016. Bell booked rising first-half sales and earnings, with its top line helped by recent acquisitions.