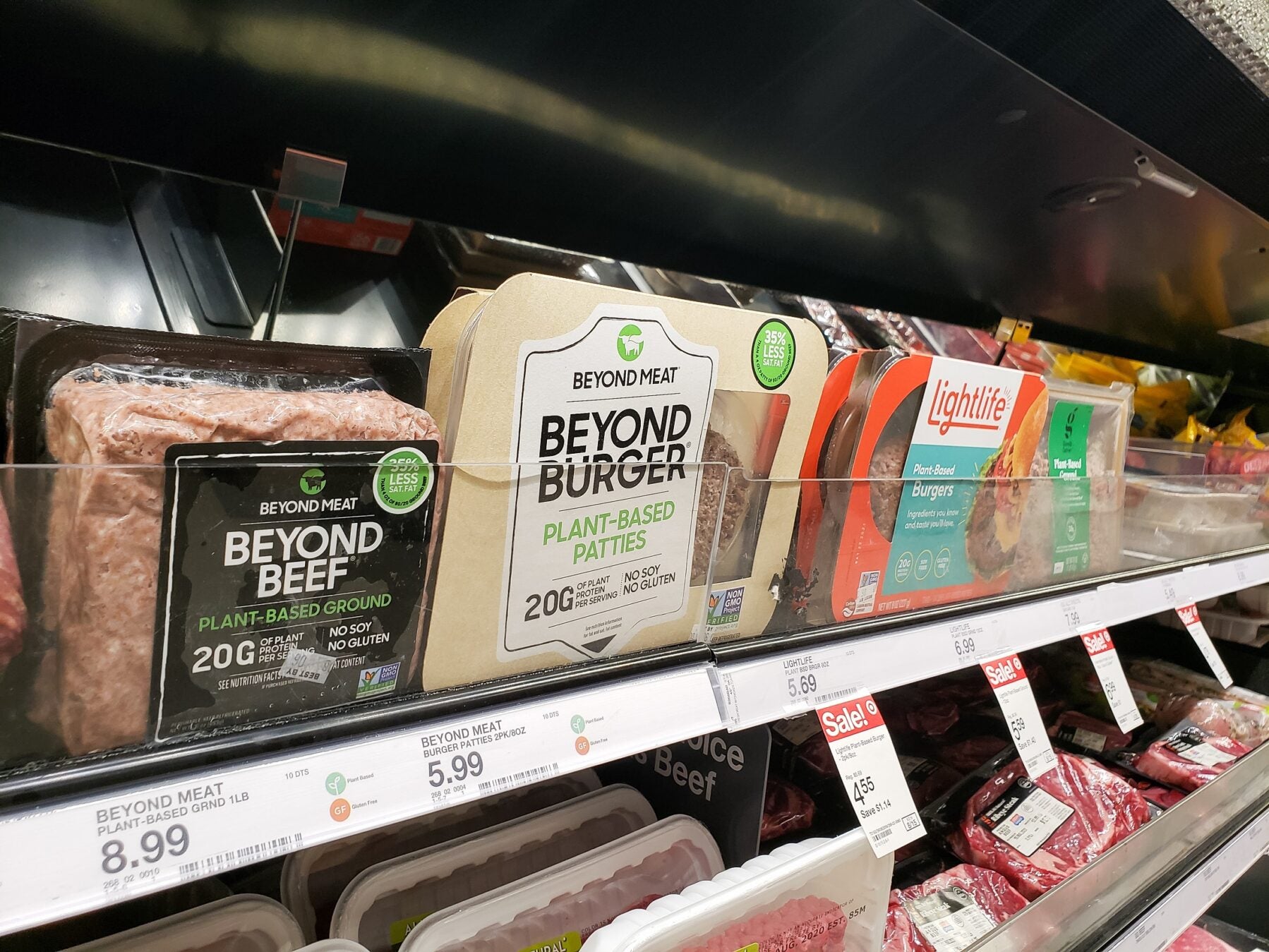 Beyond Meat has kicked back against a media report claiming unsanitary conditions at the alternative-meat company's Pennsylvania factory.
A leaked internal document provided to Bloomberg by a former Beyond Meat employee claimed products made at the Devault, Pennsylvania plant had reportedly tested positive for listeria on around eleven occasions since the middle of last year, the US-headquartered news agency claimed.
Bloomberg said the occurrence of the bacteria at the facility was confirmed by two former employees, who asked not to be named.
Beyond Meat, which has seen its share price drop by two-thirds since last summer on the back of dwindling sales, said it was "aware of recent media coverage regarding our Devault, Pennsylvania, facility".
In a statement posted on the Beyond Burger maker's website, the Nasdaq-listed business added: "Our food-safety protocols go above industry and regulatory standards and we are confident that the food we produce is safe.
"The most recent Pennsylvania Department of Agriculture inspections of the facility (in March 2022 and September 2022) found no instances of non-conformance with applicable regulations. In addition, external third-party audits, including our most recent third-party audit in May 2022, gave the plant the highest possible rating in each of the last three years.
"We are in good standing with the Pennsylvania Department of Agriculture."
Beyond Meat's share price closed more than 4% lower at US$12.72 yesterday (22 November) having declined from around $150 in July last year.
While plateauing plant-based meat growth in the US is not unique to the California-based business, the company has cut its sales outlook twice this year. Earlier this month, CEO Ethan Brown reported a 22% drop in third-quarter revenue, citing a "challenging period" in the wider market context of supply-chain disruption and elevated input costs. Losses, meanwhile, more than doubled.
Brown suggested this month that affordability for Beyond Meat's products might be an issue as the business seeks to accelerate efforts to reach parity with animal meat. And in October, the company revealed more than 200 job cuts amid plans to consolidate production.
Beyond Meat was again in the spotlight in October, when COO Doug Ramsey left the company after being arrested in connection with a fracas at a US football game.
Just Food analysis, September 2022: Spectre raised of plant-based meat fragility as Very Good Food goes on the market
Just Food analysis, December 2021: Is US plant-based meat market facing inflection point or short-term blip?