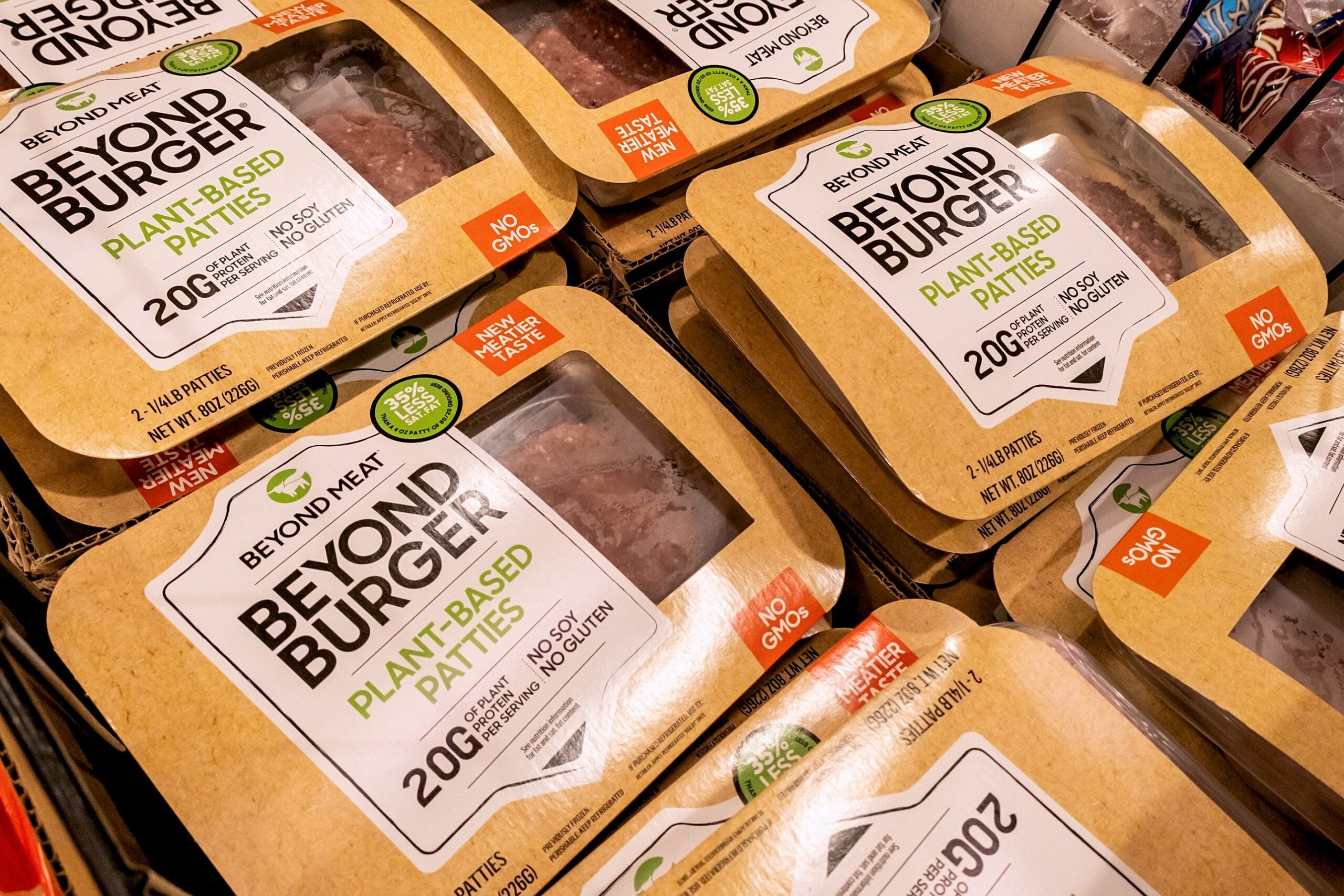 Update, 14 October: Beyond Meat COO Doug Ramsey exits after allegedly biting man
Plant-based food major Beyond Meat has suspended its chief operating officer after he was arrested for allegedly biting a man's face.
Douglas Ramsey was arrested on Saturday on charges of "terroristic threatening" and third-degree battery following a University of Arkansas football game in Fayetteville.
The 53-year-old reportedly punched another driver, biting his face and ripping skin from his nose.
Ramsay was released on Sunday on a US$11,085 bond, Washington County court records show.
He will be replaced in the meantime by Jonathan Nelson, who acted as interim COO at the company between May and November 2021 after almost a decade at plant-based food and beverage producer SunOpta.
Beyond Meat, based in Los Angeles, said in a statement: "Doug Ramsey, Beyond Meat's chief operating officer, has been suspended effective immediately.
"Operations activities will be overseen on an interim basis by Jonathan Nelson, senior vice president, manufacturing operations."
Ramsey previously worked at meat processing giant Tyson Foods and joined Beyond Meat in December last year.
His roles at the US meat giant included president of poultry operations and president of Tyson Foods' business with McDonald's.
Upon the appointment last year, Beyond Meat founder and CEO Ethan Brown said Ramsey had "a proven track record of impressive operational excellence in the protein industry".
Beyond Meat has made headlines for its plummeting share price in recent months and the stock fell to an all-time low of US$16.03 yesterday.
It was last month forced to cut jobs and slash its revenue forecast against a backdrop of cash-strapped consumers trading down to lower-priced products. There have also been broader concerns about the growth of the wider plant-based meat market in the US.
The company said it expects 2022 sales to be in the US$470m to $520m range, compared to its prior steer of $560m to $620m.
Beyond Meat also anticipates it will have to let 4% of its global workforce of more than 1,000 go.
Ramsey is due to appear in court on 19 October.