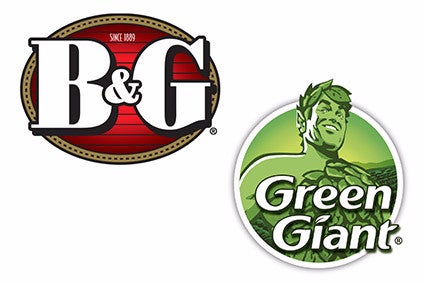 US-based B&G Foods has created a new management position of chief operating officer and will bring Kenneth Romanzi in from Danone to fill the role.
Romanzi will also serve as executive vice president when the appointments take effect on 4 December. He will report to company president and chief executive Robert Cantwell, who is continuing to restructure the management team after making Bruce Wacha chief financial officer earlier this month.
Wacha will fill his new seat on 27 November to replace existing interim CFO Amy Chiovari. She has served in that role since March, when then CFO Tom Crimmins resigned to "pursue other opportunities".
Romanzi served as president of fresh foods division at US group WhiteWave Foods – now owned by France's Danone – from March 2016 to October 2017, where he led Earthbound Farm Organic. Prior to that, Romanziwas senior vice president and COO for global brands at Ocean Spray Cranberries from 2013 to 2015, and SVP and COO of Ocean Spray's North American food and beverage business from 2004 to 2013.
The new COO has also held various positions at Hasbro, Ultimate Juice Company, Cadbury and PepsiCo.
CEO Cantwell said of Romanzi's appointment: "As chief operating officer, Ken will have a broad range of responsibilities as we continue to execute our growth strategy. After more than doubling the size of our business over the past two years, we believe now is an excellent time to supplement our already very strong executive management team with another highly talented executive."
Located in Parsippany, New Jersey, B&G's brands include Green Giant, Back to Nature and Maple Grove Farms.
The company recently booked nine-month sales of US$1.19bn and set full-year guidance in a range of $1.66bn to $1.68bn. Attesting to CEO Cantwell's comments, annual revenue amounted to $848m in 2014.
B&G acquired US snack maker Back to Nature Foods in August from a venture between private-equity firm Brynwood Partners and US food giant Mondelez International.
just-food analysis from January 2017: How B&G Foods is balancing growth and decline – 5 things to learn