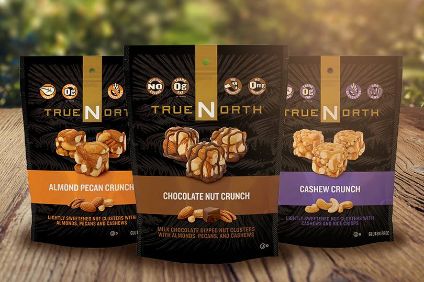 B&G Foods, the US manufacturer behind the Green Giant brand, has scaled back its prediction for its 2018 adjusted EBITDA.
The company, owner of brands including TrueNorth snacks and Victoria cooking sauces, expects its adjusted EBITDA to fall between US$345m and $355m in 2018, down from a May forecast of between $347.5m and $365m.
B&G tightened its forecast for net sales, which it now sees hitting between $1.73bn to $1.75bn, versus the earlier forecast of $1.72bn to $1.76bn.
The revised forecasts came alongside B&G's half-year financial results, which included higher net sales but lower profits.
B&G posted net sales of $820.1m for the six months to the end of June, up 6% from a year earlier.
The Back To Nature snacks business B&G acquired last autumn boosted its top line, although its underlying business still grew, seeing sales rise 1.6%.
However, its operating income fell from $124.9m in the first half of 2017 to $95.5m in the opening six months of 2017. B&G's first-half net income almost halved from $54.8m to $28.5m.
B&G booked costs linked to a plan to reduce inventories, while it also saw M&A-related expenses. Its adjusted EBITDA stood at $163.9m, versus $170.2m a year earlier. B&G pointed to "industry-wide" increases in freight costs and the timing of its price increases, "which were not fully implemented until late in the [second] quarter".