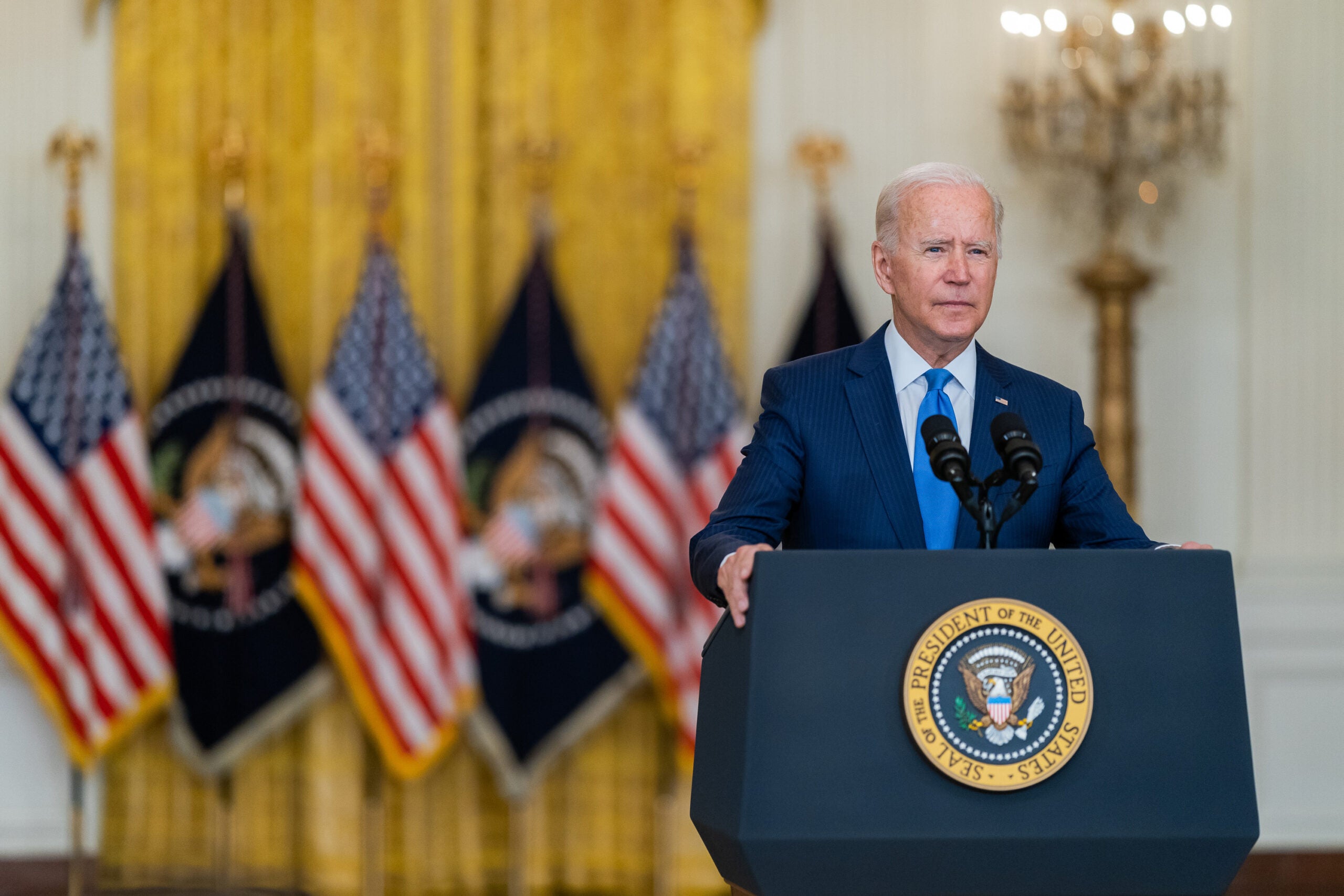 US President Joe Biden has taken executive action to try to help alleviate the country's infant-formula shortage.
In an indication of the seriousness of the situation, he has invoked the Defense Protection Act, which requires suppliers to direct necessary resources to infant-formula manufacturers before any other customer. Biden has also authorised the Pentagon to use commercial aircraft to import supplies – a move it has called Operation Fly Formula.
Gaps on supermarket shelves have been caused by the February recall of infant-formula from one of the nation's main manufacturers, Abbott Laboratories. Abbott saw a facility close amid concern over salmonella and cronobacter sakazakii infections in infants.
Earlier this week, the country's Food and Drug Administration (FDA) gave the thumbs-up to imports of infant-formula not usually sold there. Nestlé, for one, has started to ship products to the US from Europe to help boost stocks. The US normally produces 98% of the infant formula it consumes.
In a statement announcing Biden's new measures to help solve the problem, the White House said: "The President has directed his team to do everything possible to ensure that there is enough safe infant formula in the country and available for families that need it.
It added: "[The] Administration remains in close touch with manufacturers and retailers to identify transportation and logistical needs to increase the amount and speed of FDA-approved formula being shipped into the country, and ensure that formula is quickly moving from factories to retailers.
"Today's steps further underscore the Administration's commitment to addressing the formula shortage quickly and safely and the Administration will continue working overtime to get more formula to stores as soon as possible."
The FDA said on Monday (16 May) that it had reached a deal to allow Abbott Nutrition to restart its Sturgis, Michigan, plant, the nation's largest formula plant. But it said the company must improve safety protocols and procedures before resuming production.
Abbott's plant is expected to open within a few weeks but the company said it would take six to eight weeks before new products begin arriving in stores.