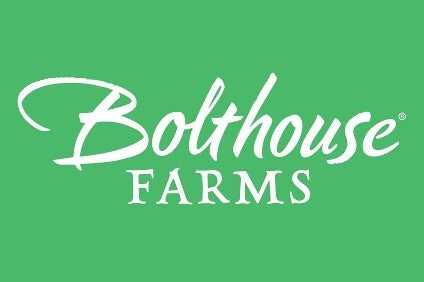 Bolthouse Farms, the US-based food and drinks business once owned by Campbell Soup Co., has entered an agreement to acquire the carrot operations of Rousseau Farming.
Located in Bakersfield, California, Bolthouse said the deal is part of its long-term growth plans after Campbell sold the business to private-equity firm Butterfly Equity for US$510m in April. The company supplies protein shakes, juices, smoothies and chilled dressings.
Chief executive Jeff Dunn said: "This acquisition will help us scale to serve our customers better by bringing more fresh and healthy, locally grown carrots to them in the Southwest. We've had a longstanding relationship with the Rousseau family and are committed to partnering with companies that share our core values of sustainability, product quality and customer service."
Rousseau Farming in Arizona will retain ownership of all of its other produce operations. "The terms of the deal, which has been in development for the past few months, are not disclosed, as both companies are privately-held."
Bolthouse said it will now be able to supply customers with carrots in Washington, Georgia, Eastern Canada and Arizona, as well as it home base in California.