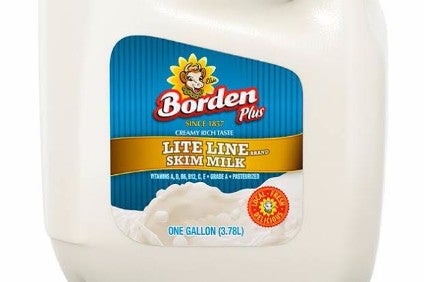 Borden Dairy Company has appointed former Ready Pac Foods' head Tony Sarsam as the US firm's chief executive to explore new business opportunities and strengthen existing brands.
US private-equity firm ACON Investments acquired the Texas-based fresh fluid milk processor in July last year for an undisclosed sum and installed Adam Kriger to the board of directors. Borden was spun-off by Mexico's Grupo Lala into a private company, Laguna Dairy, in 2013.
Sarsam served as the CEO of US food produce supplier Ready Pac from 2013 to early 2018 and was previously president of the Nestle USA Direct Store Delivery Company.
Borden said under Sarsam's stewardship Ready Pac grew by over 60% until it was acquired by France-based vegetable group Bonduelle in 2017.
Kriger said: "We are delighted to welcome Tony Sarsam to Borden. His deep and broad experience in the food industry, and his proven leadership in optimising and innovating, while supporting well-known brands, makes him the ideal choice to help Borden capitalise on new opportunities while further strengthening its core business."
Borden was founded in 1857 and operates 13 facilities across the US, with more than 500 million gallons of annual milk processing capacity. It manufactures products under its namesake brand such as cream, buttermilk, cottage cheese, dips and flavoured drinks.
Sarsam said: "This is a great time to be in the food business. Consumers are excited about innovation and receptive to new ideas as well as time-honoured traditions."