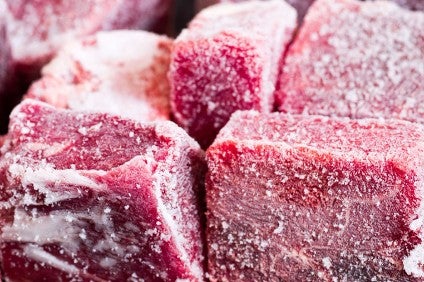 The Brazilian government is planning to introduce a self-monitoring system for its key meat industry, following a recent scandal which was based around meat plant inspections.
In an interview with news agency Reuters, the country's Agriculture Minister Tereza Cristina Dias said the self-monitoring system would bring Brazil in line with the US and countries in Europe.
Dias told Reuters the government plans to send draft legislation on self-monitoring to Congress in the first half of this year. It would be introduced gradually across various agricultural products and eventually used for oversight of meatpackers.
Reuters said she could not give specifics on what oversight would remain in the hands of the government as it is still under discussion with companies in the food sector.
A scandal surrounding inspections of meat plants dating back to 2017 led to the European Union banning produce from a number of plants of certain Brazilian suppliers, including meat giant BRF, last April.
The case revolves around the so-called Carne Fraca or "weak-flesh" probe into alleged bribes paid by company officials in Brazil's meat industry to government inspectors to overlook unsanitary conditions and practises.
The matter is yet to play out in the Brazilian courts despite a number of meat company executives having been referred to prosecutors.