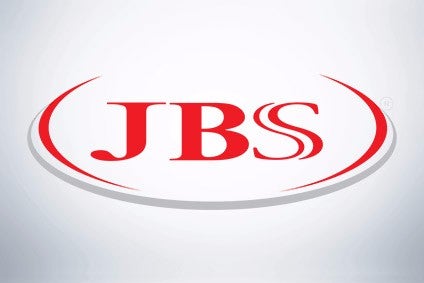 Brazilian meat giant JBS has signed a major distribution deal with Chinese peer WH Group worth BRL3bn (US$713.1m) a year.
Sao Paulo-based JBS said the two parties have inked a memorandum of understanding for the supply of beef, poultry and pork products into China via the Brazilian firm's Friboi and Seara subsidiaries.
The first shipments are expected to take place sometime in the first quarter, according to a statement from JBS.
For pork in particular, the deal may help alleviate a shortage of supply in China, which has seen its hog herds devastated by an outbreak of African swine fever. The virus first emerged in the Asian country in the summer of 2018 and has since spread to other nations in the region and beyond, including Europe.
Renato Costa, the president of the Friboi unit, said: "This agreement reflects the maturity and evolution of our trade relations with China. We have observed changes in [the] Chinese consumer profile in relation to consumption of protein and a growing concern for quality, traceability and food safety. To meet this demand, we [have] developed teams, partnerships and projects dedicated" to China.
Through the agreement, JBS said it will have direct access to the Chinese consumer via more than 60,000 unique selling channels of the WH Group, described by Costa as "an opportunity to evolve in our supply chain on an unprecedented business model".
JBS has been active with measures this year to boost its meat production, announcing the expansion of a factory in Sao Paulo for its Friboi unit and a new facility in Mato Grosso state for the same subsidiary. At the bank end of last year, JBS also entered an agreement to acquire Brazilian cold-meats business Frigorífico Marba.
WH Group owns US meat business Smithfield Foods.