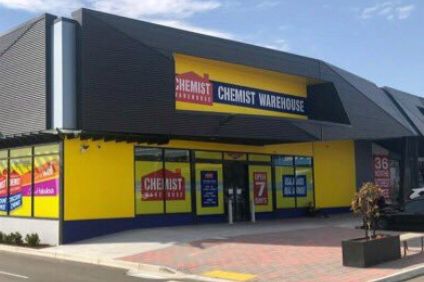 Bubs Australia has entered into a four-year strategic alliance with local retailer Chemist Warehouse that will see the pharmacy group taking a stake in the infant formula and baby food maker.
Under the terms of the deal, Bubs' existing products will be sold in Chemist Warehouse pharmacies nationally from June with the retailer providing sales and marketing services for a fee, linked to sales performance targets.
It will use the sales and marketing fee to purchase up to 49,426,508 shares in Bubs over three years.
Bubs described Chemist Warehouse as "the clear leader in the pharmacy channel" in Australia and New Zealand with more than 450 franchised stores and AUD5bn (US$3.58bn) in retail sales, of which more than AUD200m stem from infant formula.
It also suggested the deal provides it with a strong gateway into the lucrative Chinese market, pointing to the increasing number of Chinese residents and tourists seeking Australian health and infant nutrition products to take back to China and using the Chemist Warehouse Tmall Global store, which links to Chinese online giant Alibaba Group's e-commerce site.
Bubs Australia founder and chief executive officer Kristy Carr said: "I have a deep respect for the Chemist Warehouse business and this is a remarkable and unique opportunity for Bubs to deepen our relationship with Australia's leading health and beauty retailer.
"We firmly believe this transaction will deliver strong growth in Bubs' business, as well as offer significant long-term shareholder value. This latest powerful alignment with Chemist Warehouse means Bubs' foundation strategy is complete. Now, with our key partners in place and a fully vertically integrated business with milk pool security and ownership of our manufacturing facility, we are set for rapid global expansion."
Mario Tascone, director of operations at Chemist Warehouse, said: "We are excited to deepen our relationship with Bubs through this strategic partnership. We have been watching Bubs' progress with much interest and there is no doubt in my mind that the Bubs range of products represents high quality Australian infant nutrition that our customers are looking for."
Yesterday (17 April), Bubs revealed it had offloaded its NutLac's Coach House Dairy brand to The Remarkable Milk Company.