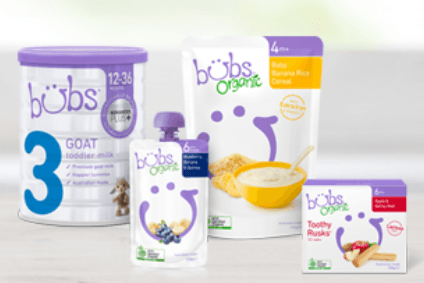 Infant-formula and baby-food supplier Bubs Australia has announced a deal to bolster its supply of goat's milk.
Bubs Australia Limited is to source from Central Dairy Goats, which represents an established group of goat dairy farmers in the North Island of New Zealand.
The contract guarantees a minimum supply of 2.2 million litres through to May 2019 and 6.2 million litres for the following year.
Bubs Australia said both parties are "keen to grow beyond these volumes in succeeding years" under a deal that runs for five years, with a further term of an additional five.
Kristy Carr, Bubs Australia founder and chief executive, said: "This new partnership provides Bubs Australia guaranteed access to an additional milk pool in excess of 6 million litres of premium New Zealand goat milk per annum for our CapriLac range of adult milk powders, which will enable Bubs infant formula to be made entirely with Australian goat milk; a world first.
"The agreement, together with our existing exclusive sources, means we have now secured access to the milk supply from 30,000 goats across Australia and New Zealand, producing circa 20 million litres of fresh goat's milk, allowing us to fulfill our increasing growth trajectory and further reinforcing our farm gate to finished product provenance story."
The milk will be processed to powder at a facility in New Zealand ready for further processing in Australia to produce products under the CapriLac brand. Bubs Australia will then use its existing Australian milk supply for the production of its Bubs goat's milk infant formula, "making it the first infant formula in the world to be based on Australian goat milk", the company said.
In November 2017, Bubs Australia acquired local dairy business NuLac Foods, a deal that made the company the largest supplier of goat's milk in the country