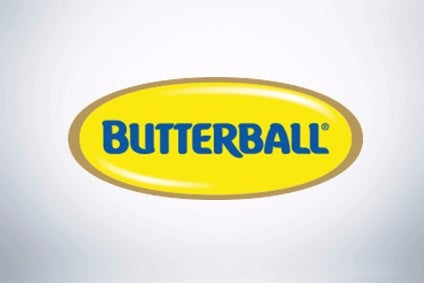 US turkey processor Butterball has hired Peter Brown, a former senior executive at seafood group High Liner Foods, as COO.
Brown takes a role vacant since Butterball moved Jay Jandrain from a combined position of president and COO to chief executive. Jandrain retained the job of president.
"Peter's broad background in all facets of the protein industry means he has successfully solved some of our industry's biggest challenges. We're incredibly fortunate to tap into his experience and expertise in utilising Lean manufacturing and management principles to collaboratively drive results," Butterball president and CEO Jay Jandrain said. "Peter has a proven track record of turning strategy into actions and leveraging the skills of existing talent to build high-performing teams."
Brown left High Liner last year after a "North American organisational realignment". He was most recently chief supply chain officer at the Canada-based business.
Jandrain was named Butterball CEO in December, replacing Kerry Doughty, who stepped down for health reasons. He joined Butterball in May 2002 as the director of product R&D.
Butterball is a venture between US-based agribusiness and transport group Seaboard Corp. and US meat processor Maxwell Farms.