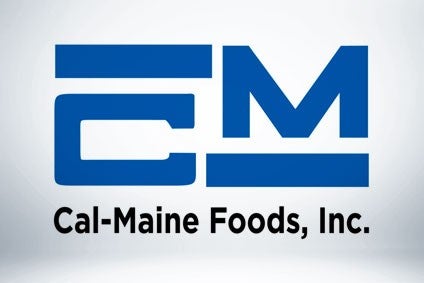 Cal-Maine Foods plans to expand a US plant to increase production of cage-free eggs as states across the country implement new requirements.
The US supplier of fresh shell eggs, including conventional, cage-free, organic and nutritionally-enhanced eggs, will invest US$40m in its facility in the city of Guthrie, Kentucky, with extension work already underway and completion of the project expected late in 2022. The company plans to convert existing egg production to house 1.5 million cage-free hens and 30,000 pullets.
Last year, Cal-Maine forked out $148m to expand three of its facilities to meet new requirements for cage-free hens – the Delta, Utah plant, a site in Pittsburg, Texas, and another in Zephyrhills, Florida.
Cal-Maine regards itself as the largest producer and distributor of fresh shell eggs in the US. Headquartered in Jackson, Mississippi, the company operates 42 shell egg production facilities, as well as sites for breeding, hatcheries, distribution centres, feed mills and processing and packaging.
Dolph Baker, the chairman and chief executive of Nasdaq-listed Cal-Maine, said in a statement: "This latest expansion supports our continued efforts to position Cal-Maine Foods as an industry leader in meeting future customer goals for cage-free eggs. The Guthrie location is strategically located close to a large customer footprint, which will enable us to enhance our distribution of cage-free eggs for this important market region."
Baker added that the business has invested more than $462m over the past 12 years in facilities and equipment to expand cage-free egg production as a "growing number of states" now require allocations for cage-free birds to be implemented from 2022 to 2026. For instance, the state of California has a requirement that all eggs and associated products should be cage-free by 2022.
In its financial year ended on 30 May, Cal-Maine generated sales of $1.35bn, down slightly on the previous year's $1.36bn. The speciality eggs category, which includes cage-free, organic and nutritionally-enhanced egg, accounted for 36.8% of group sales revenues equal to $485.5m.