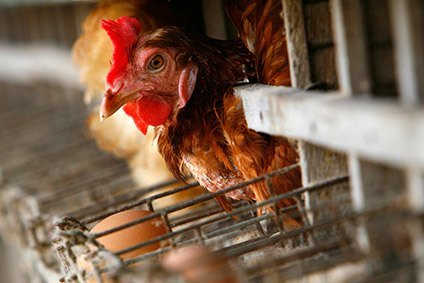 US egg supplier Cal-Maine Foods turned to a net loss in the year to June due to a drop in prices and demand, which was partly associated with the Avian influenza outbreak in 2015.
The Jackson, Mississippi-based company posted a net loss of US$74.3m in the 53 weeks ended 3 June, compared to net income of $316m a year earlier, according to its unaudited financial results published today (24 July). Sales fell 43% to $1.07bn.
The company noted challenging market conditions amid an increase in production levels as producers repopulated their flocks following the AI outbreak, with institutional and export demand still weak.
Cal-Maine is the largest producer and distributor of fresh shell eggs in the US and its speciality range accounted for more than 43% of total revenues for the year. Average customer selling prices for fiscal 2017 were down 42% compared to a year earlier, CEO Dolph Baker said in a statement to accompany the results.
"During the AI-related price spike, institutional egg customers reformulated their products to use fewer eggs, and while egg prices have since come down, these customers have not returned to their previous usage levels," said Baker. "We do not expect to see any meaningful improvement until there is a better balance of supply and demand".
Cal-Maine's full-year operating income, or EBIT, also slipped to a loss of $132.1m from a positive $471.9m reading a year earlier.
It was a bleak picture for the fourth quarter too, despite a 14-week reporting period compared to 13 in the three months through March. Net sales declined 9.4% to $274.6m and the company booked a net loss of $24.5m versus one of $376,000 a year earlier.
"These results include a payment of $5.5m included in other income for the final BP settlement from the Deepwater Horizon oil spill in 2010," the statement said.