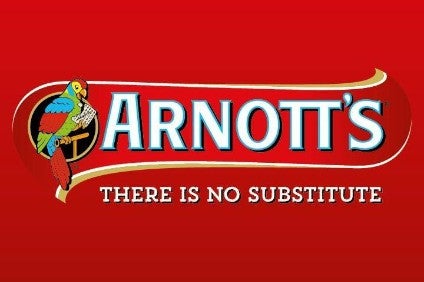 Campbell Soup Co. is reportedly set to sell its Australia-based snacks business Arnott's to private-equity firm KKR in a deal purportedly valued at US$2.2bn.
The Australian Financial Review broke the news today (24 July) without providing the source of the information. However, Reuters quoted a spokesperson for New York-based KKR as confirming an offer for the Arnott's biscuits assets had been accepted by Campbell late yesterday.
Campbell's international assets, which included Arnott's and the Denmark-based snacks business Kelsen Group, were put up for sale in the autumn of last year and attracted interest from a number of buyers. Talks with US snacking giant Mondelez International to purchase those operations ended in June due to conflicts over the price, with various reports circulating that Campbell was asking for $2.5bn to $3bn.
However, earlier this month, Campbell agreed a deal with an affiliate of Italian confectioner Ferrero – Belgian holding company CTH – for the Kelsen operations.
KKR and Bain Capital had also previously expressed an interest in the international assets, along with US food heavyweight Kraft Heinz.
Campbell completed the sale of its fresh foods division, which had also been put on the market last year, in April, selling the Bolthouse Farms portion to another US-based private-equity firm Butterfly Equity for $510m.
It had previously sold the Garden Fresh Gourmet unit to an affiliate of Fountain of Health USA and reached an agreement to offload a refrigerated soup plant to an affiliate of local investment firm Joshua Green Corp., both parts of the fresh business.
Reuters reported a Campbell spokesperson declined to comment on a specific deal with KKR, but said: "The process to divest Arnott's and the rest of our international operations is ongoing."